'It just keeps coming:' Hailstorm turns Des Moines yards into fields of ice
Egg and golf ball-sized hail pounded the Des Moines area on Friday as severe thunderstorms moved through the area.
Giant hailstones broke windshields and turned yards into ice fields on Friday in Des Moines, Iowa, as severe thunderstorms moved through the Midwest.
The FOX Forecast Center was tracking severe thunderstorms Friday afternoon into the evening for central Iowa, South Dakota, Missouri, Kansas and southern Wisconsin.
Even though hail is frozen precipitation, it can happen during the summer, even in a heat wave. The ice commonly forms in the strong updrafts found in thunderstorm clouds. 
Weather spotters reported hail large enough to break car windshields in Polk County, and 1 to 2-inch hail was recorded in Clive, Iowa. 
Video recorded in Des Moines captured the sounds of hail pounding a car and coating the ground in balls of ice. 
HOW LARGE IS 'GOLF BALL-SIZED' HAIL, AND OTHER HAIL MEASUREMENTS
Around 2:40 p.m., Corey Munson photographed a golf-ball-sized hailstone in West Des Moines.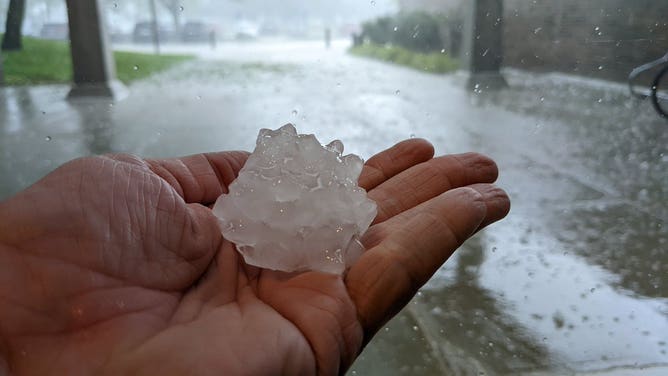 Another resident shared photos of their yard, which looked like it was covered in freshly fallen snow from the August hail storm. 
Two-inch hail was spotted near Valley High School in West Des Moines as thunderstorms moved through, bringing 60 mph wind gusts.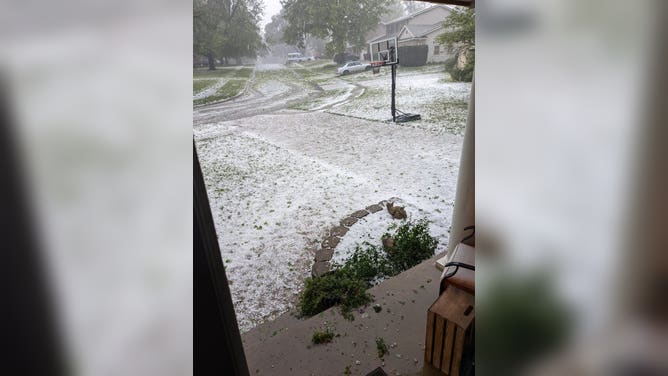 Hail stones broke outdoor patio lights and tore through sun shades surrounding a Des Moines pool. 
"I have never seen this before in my life," an Iowa homeowner said. "All the lights are busted out, and our shades are about to fall. And it just keeps coming."
The Des Moines area was under Severe Thunderstorm Watch and Warning Friday afternoon with the potential for 2-inch destructive hail.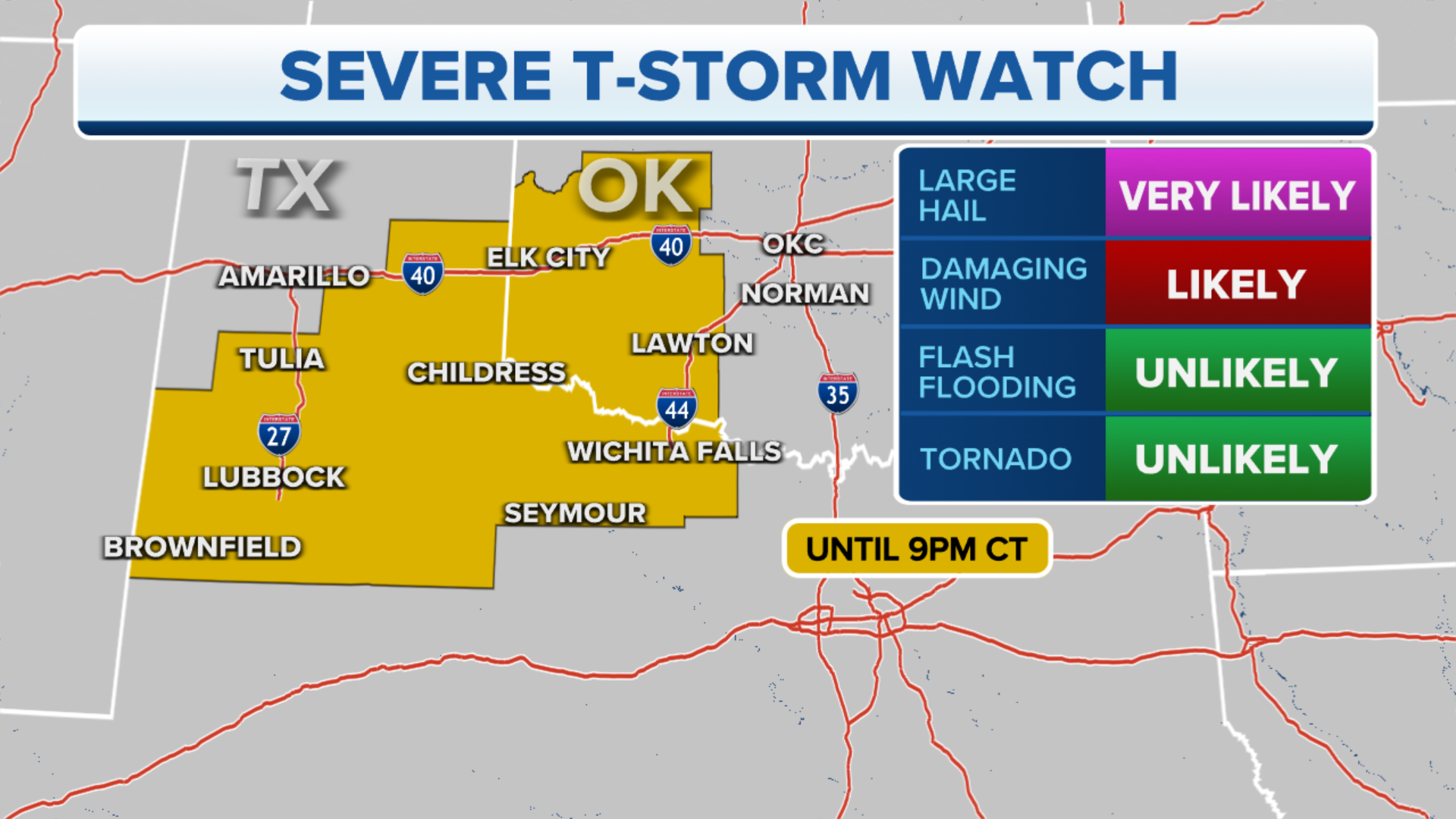 Severe Thunderstorm Watch area.
(FOX Weather)
---