Weather excellent for NASA's Lucy spacecraft launch from Florida
NASA spacecraft will study the Trojan asteroids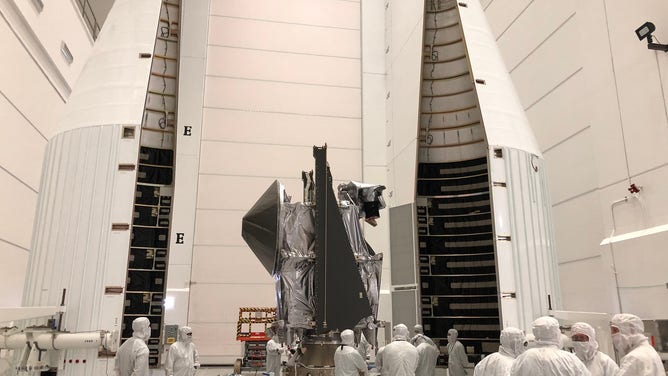 NASA is preparing to send a spacecraft to study the ancient Trojan asteroids, and the first part of its journey is leaving Earth.
The spacecraft called Lucy will launch on a United Launch Alliance Atlas V rocket from Cape Canaveral Space Force Station. Liftoff is scheduled for Saturday at 5:34 a.m. ET. The launch window extends to 6:49 a.m.
The day before the rocket launch, forecasters with the Space Force 45th Weather Squadron give the probability of launch a 90% chance.
Launch managers look at several weather-related factors before giving the final "go" for liftoff, including liftoff winds, cloud cover, lightning and rain.
Overall, the forecast for Saturday looks excellent. 
The only concern the 45th Weather Squadron is currently tracking is cumulous clouds. Wind speed around the Cape Canaveral launchpad will be mild at 0-5 mph.
Saturday will be a nice day for launch viewers as well on Florida's Space Coast. Temperatures will be between 74 and 76 degrees before sunrise.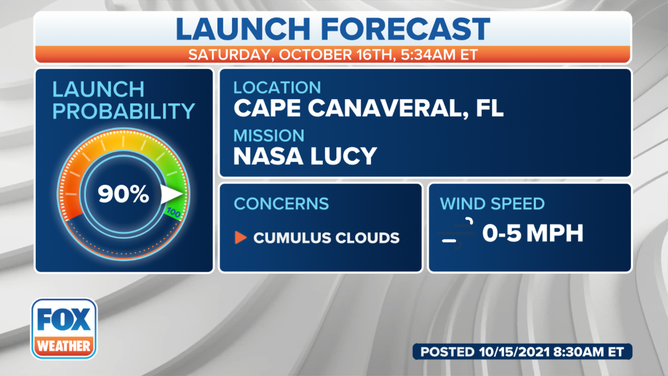 After launch, Lucy will embark on a 12-year mission to survey seven Trojan asteroids and one main asteroid belt object.
The spacecraft was named after Lucy, the fossilized skeleton of a human ancient ancestor found in Ethiopia in 1974. The skeleton was named for The Beatles' song, "Lucy In the Sky With Diamonds."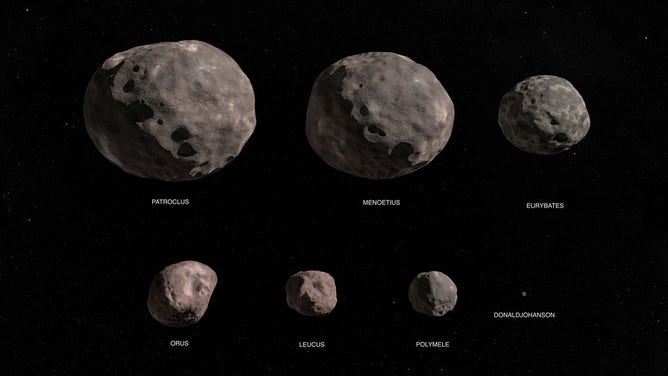 Like Lucy the hominoid, these small bodies of the Trojan asteroids are fascinating because they offer clues as to how we got here. The objects are leftovers from the formation of the solar system. There are two clusters or "swarms" of asteroids in the same orbit as Jupiter around the sun. One swam ahead of Jupiter, and the other is following the gas giant. 
Lucy will study surface geology, color and composition, and the asteroid interiors using its suite of science instruments. 
By studying these asteroids, NASA researchers hope to understand better how our planets formed.
If the launch happens on time Saturday, Lucy will catch up with the first asteroid in its mission in 2025, completing its final asteroid flyby in 2033.