These women achieved firsts of spaceflight leading the way for next generation
Currently, half of all NASA astronaut classes are women. It took 40 years of progress to get there.
In the history of spaceflight, there are thousands of stories of women breaking barriers to become the first of their gender among their colleagues. However, these women weren't in it for the glory, but they did their jobs and wanted to be recognized as equals. 
Over 70 years, here is a look at a few achievements by female pioneers in aviation and spaceflight. 
Breaking the sound barrier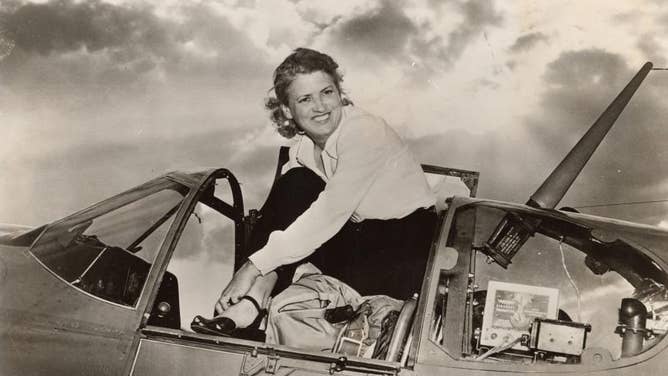 Jacqueline Cochran was an aviatrix, a businesswoman, and someone with powerful political friends, including multiple presidents of the United States. Later in her aviation career, she became friends with Chuck Yeager, the first person to break the sound barrier. 
WHEN NASA INTENTIONALLY CRASHED A ROCKET INTO THE MOON
On May 18, 1953, Cochran flew an F-86 Sabre past Mach 1, faster than the speed of sound, becoming the first woman to break the sound barrier. Cochran had a whole list of other aviation records, including setting a world speed record of 1,429 mph and continued to fly well into her later years in life.
Astronaut tests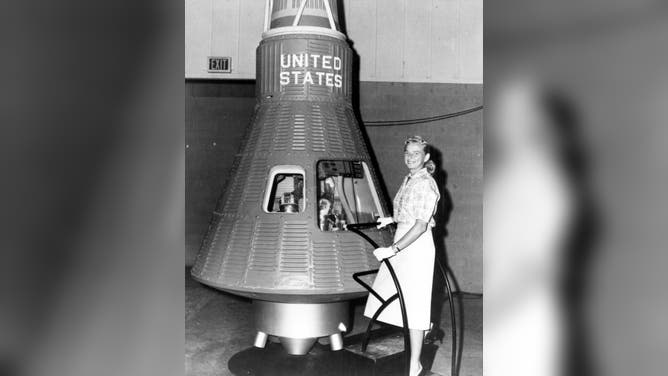 Record-breaking pilot Jerrie Cobb became the first woman to undergo the same tests as the Mercury astronauts.
The Lady Astronaut Trainees who passed the same physical and mental tests as the Mercury 7 astronauts later became known as the Mercury 13. However, none of the female pilots would go on to become astronauts. NASA never recognized the program, and despite pleas to Congress from several of the trainees, including Cobb, it didn't receive support to continue.
Last year, Wally Funk, one of the Mercury 13, made history at 82 years old when she flew to suborbital space with Blue Origin.
First American woman in space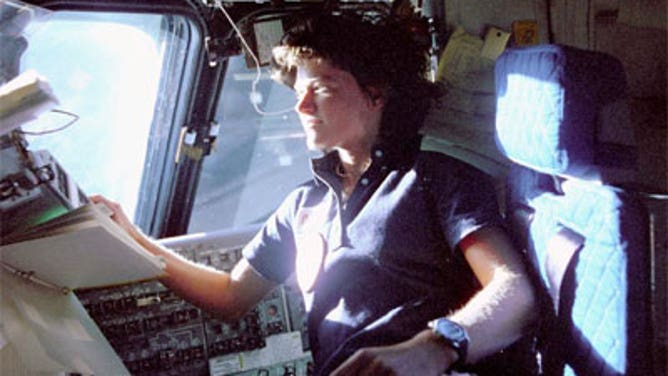 Russian Cosmonaut Valentina Tereshkova became the first woman in space in 1963. However, very few Russian women have been to space since. Only two women became cosmonauts during the Soviet Union, and three Russian women have been to space, most recently actress Yulia Peresild.
NOAA SATELLITE LAUNCHES FROM FLORIDA BEGINNING JOURNEY TO ADVANCE WEATHER FORECASTING
Sally Ride would become the first American woman to reach orbit on June 18, 1983. She had two spaceflights during her career.
Nearly 40 years later, women now make up half of every NASA astronaut class.
First American female spacewalker
NASA astronaut Kathryn Sullivan became the first American woman to walk in space in October 1984. She was also part of the first shuttle mission that included two women on the crew, STS-41G. She would complete three spaceflights during her career at NASA.
Sullivan is also part of a growing number of oceanographers who became astronauts. 
First Black woman in space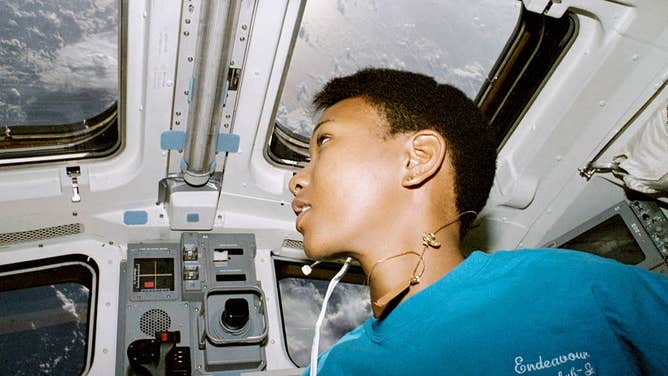 After seeing Sally Ride become the first American woman in space, Mae Jemison became determined to become an astronaut and began applying to NASA's astronaut program.
ASTRA REVEALS ELECTRICAL ISSUE CAUSED FIRST FLORIDA LAUNCH TO FAIL
In 1987, she was one of 15 people selected by NASA out of more than 2,000 applications. She became the first Black woman to fly on the space shuttle and achieve spaceflight on Sept. 12, 1992, during the STS-47 mission.
First woman to command and pilot the space shuttle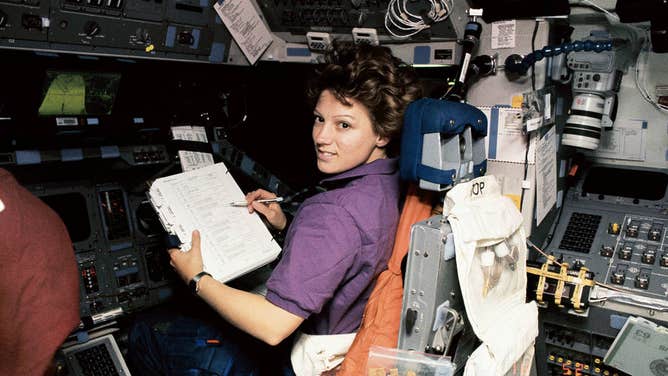 Eileen Collins broke several barriers during her time as a NASA astronaut.
On February 3, 1995, she became the first woman to pilot a space shuttle when she flew space shuttle Discovery to the Russian space station. 
Then on July 23, 1999, she became the first woman to command a space shuttle mission which is the highest-ranking during a space mission.
Collins knew very early on that she wanted to be an astronaut, but in a NASA interview, she wondered why there were no women astronauts.
"When I was very young and first started reading about astronauts, there were no women astronauts," she recalled.
After joining the Air Force, she had the chance to meet the first astronaut class that included women. 
"I wanted to be part of our nation's space program. It's the greatest adventure on this planet--or off the planet, for that matter," she said she knew after that encounter. "I wanted to fly the Space Shuttle."
All-female spacewalk
After 221 spacewalks, which always happen in pairs, the first time both spacewalkers were women occurred in 2019.
NASA astronauts Jessica Meir and Christina Koch became the first to leave the International Space Station airlock on the first all-woman spacewalk.
"I think it's important because of the historical nature of what we're doing. In the past, women haven't always been at the table. It's wonderful to be contributing to the space program at a time when all contributions are being accepted, when everyone has a role," Koch said ahead of the spacewalk. "That can lead in turn to increased chance for success. There are a lot of people who derive motivation from inspiring stories of people who look like them, and I think it's an important story to tell."
Still, far fewer spacewalks have been completed by women. Meir became the 15th, and Koch conducted four on the ISS in 2019.
TBD: First female moonwalker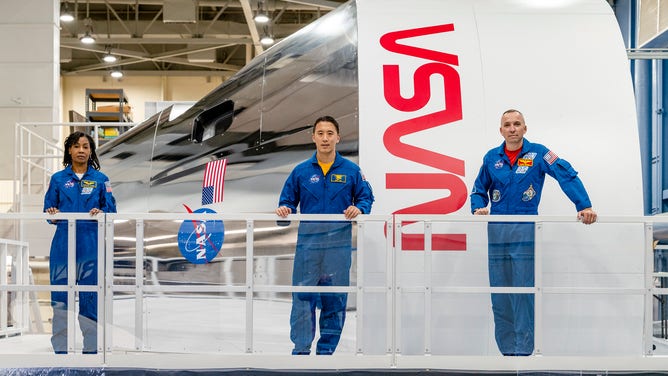 While this hasn't happened yet, NASA is preparing to send astronauts to the moon for the first time under the Artemis program, and a woman will walk on the moon. The new moon program is named for Apollo's twin sister Artemis. 
NASA has already revealed 18 astronauts selected to train for the Artemis program, and about half are women.