Space-based internet helps refugees fleeing Ukraine
ViaSat provides Wi-Fi for areas in eastern Slovakia accepting thousands of Ukrainians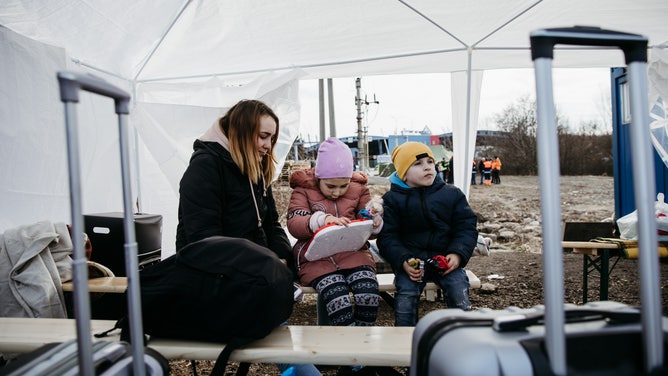 As Ukrainian refugees arrive in neighboring countries, space-based technology is helping families stay in contact with those still in the war-torn country.
More than 5 million Ukrainians have fled since the Russian invasion in February and the United Nations estimates that more than half of those fleeing the war are children. 
Viasat President of Global Fixed Broadband Evan Dixon began hearing about refugees entering Slovakia from his wife, from the Košice region, which borders Ukraine.
According to the UN Refugee Agency, nearly 350,000 Ukrainians have fled the war entering Slovakia.
"We started to hear that the connectivity was an issue for these people when they came across the border," Dixon said.
According to the Slovak website with information for Ukrainians, mobile providers give out SIM cards for calls and the internet. However, Dixon says the cards only contained about 5 Euros worth of data.
"That covered maybe one to two calls back home, and it was gone," he said.
ViaSat is a space-based internet service provider already serving Europe and has customers in Ukraine. Unlike fiber cables, Viasat uses satellites in space and small dishes to connect people in hard-to-reach areas of the world where traditional Wi-Fi options are not available.
After working with the Slovakian government, Viasat installed dishes in areas that needed more connectivity, free of charge.
Rastislav Trnka, president of the Košice region, said in a statement that the area had created accommodations for 5,500 Ukraine residents.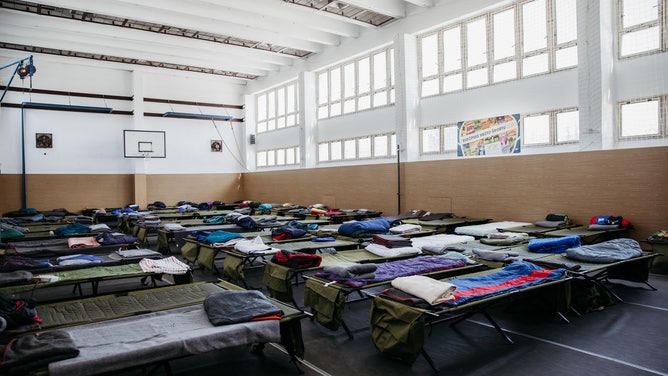 Dixon said now refugees are using Viasat services to continue some bit of ordinary life.
"First of all, obviously, to check on loved ones that are still in Ukraine, then it's also it's their kids, their kids that are there are still doing online learning," Dixon said. "They have iPads, and they're able to connect to these online learning resources in tents and gymnasiums and banquet halls. It's heart-wrenching."
About half of the estimated refugees are children, according to the UN. Some Ukrainian children can continue their school curriculum online, while access to education is harder for others.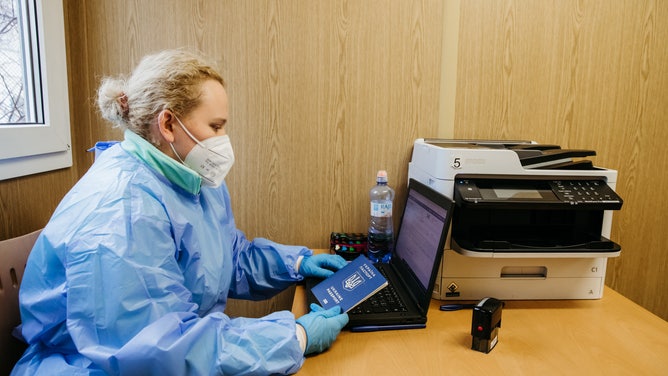 Many Ukrainians want to go home and aren't looking to begin a new life in Slovakia, but Dixon said having the internet helps them figure out the next step, whatever that might be.
"How do they find where are they going to go next without connectivity and understanding where they can go next, where there might be an apartment where, you know, friends and family that might be in other places in Europe," Dixon said.
Now when refugees enter Slovakia, they see a sign about free Wi-Fi and can connect right away.
Dixon said Viasat hopes to continue this model to help Ukrainian refugees in Hungary, Romania and Poland.