Sonic boom alert: SpaceX rocket lands at Cape Canaveral after launching 105 spacecraft
SpaceX launches 105 small spacecraft from Cape Canaveral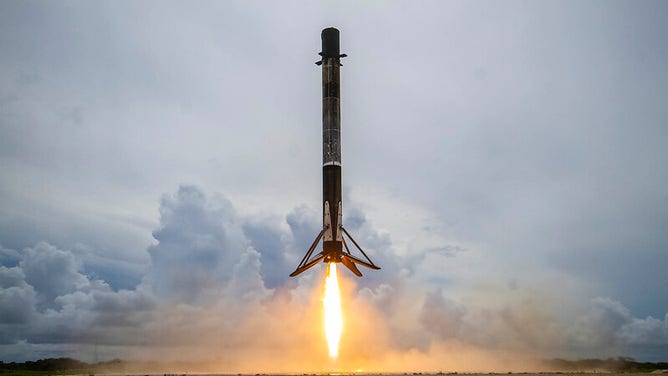 CAPE CANAVERAL, Fla. – It's been a while since Florida's Space Coast felt the rumble of a sonic boom; that dry spell ended Thursday when SpaceX landed its rocket booster back at Cape Canaveral after launching a ride-sharing mission to space.
SpaceX launched a Falcon 9 at 10:25 a.m. from Cape Canaveral Space Force Station Space Launch Complex-40. 
Inside the nose cone was the Transporter-3 mission, a combination of small satellites for different commercial and government customers. The mission is part of SpaceX's SmallSat Rideshare Program, designed to reduce launching costs for customers. For this launch, there were 105 spacecraft onboard. 
After liftoff, the Falcon 9 booster separated and came back down to Earth, touching down on its legs at Cape Canaveral Landing Zone 1, about five miles south of where the rocket launched.
Thursday's weather and the launch time meant the booster landing could be seen coming down for landing along Florida's east coast. As the booster breaks the sound barrier, a shock wave moves outward in the form of a sonic boom. People could hear the thunderous sound as far inland as Orlando.
According to SpaceX, it was possible people in Brevard, Orange, Osceola, Indian River, Seminole, Volusia, Polk, St. Lucie and Okeechobee could hear one or more sonic booms.
Typically, SpaceX lands its boosters in the Atlantic Ocean on a droneship far enough out to sea that the sound doesn't make it to land. Last year, SpaceX had one landing at Cape Canaveral in June, also a Transporter mission with dozens of ride-sharing payloads.
This particular booster for the Transporter-3 mission has previously launched nine times, including a crew of four astronauts to the International Space Station.
About 1 hour after launch, the rideshare payloads began to deploy in orbit. According to SpaceX, all 105 spacecraft deploy within 30 minutes, some happening within seconds of each other.
Re-watch the launch and landing below.