See it: Iowa Target customers shocked to find huge exotic snake curled up in shopping cart
Animal control officers lovingly named the well-cared-for boa constrictor Targeé – an homage to the store where the serpent was found.
SIOUX CITY, Iowa – Cindy Rarrat said she's never seen anything like it during the nearly four decades she has lived in Iowa.
"This is the first time in 38 years that I've ever seen a snake go shopping at a local Target store," she laughed. "Every day is a new adventure because we never know what we'll get."
Rarrat, who has been holding the post for the majority of the time at the Sioux City Animal Adoption & Rescue Center, said she lovingly named the well-cared-for boa constrictor Targeé – an homage to the store where the serpent was found.
Lindsay Alvarez said her daughter works at the department store and was shocked to find the exotic snake curled up in a shopping cart last Saturday. To prove that she wasn't dreaming, her daughter sent her some photos.
HISSING SNAKE PULLED FROM ARIZONA TOILET IN 'ONCE-IN-A-MILLION' FLUSH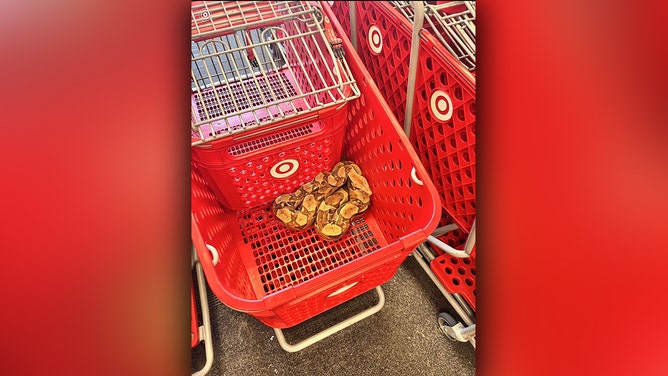 The Colombian red-tailed boa constrictor was first spotted in the parking lot the day before, but the initial reports were unfounded.
"Then, Saturday afternoon, the snake was spotted in the carts that were inside waiting for customers to use," Alvarez told FOX Weather.
Animal control officers were later called to the store on Sunnybrook Drive to remove the snake. Video footage from the store was obtained, but no lead to the owner was found.
"It's quite a large snake, probably 4-5 feet long," Rarrat told FOX Weather. "Red, beautiful, beautiful snake. Not typically indigenous to this area."
How Targeé arrived inside the store is still a mystery, but he probably didn't take an Uber. However, Rarrat said there are apartment complexes close to the area and could have slithered from one of those.
"It could have, you know, escaped from somebody's car," she added. "Maybe they got it in their car, and it got out. You know, there are so many different variables."
'IT WAS A FIGHT': HUNTERS CAPTURE 19-FOOT BURMESE PYTHON; LONGEST EVER RECORDED IN FLORIDA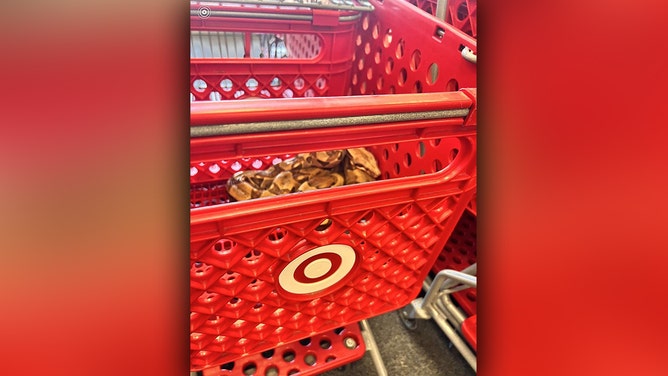 If it seems strange to find large exotic snakes in the Midwest, it's worth noting that Rarrat caught a porcupine that had recently escaped from a truck coming up from Texas.
As for the owner of Targeé, Rarrat said they've got seven days to reclaim him. They have to show proof of ownership, but constrictors are illegal within city limits.
"So even if they came forward, they would have to have an address outside the city limits where they'd have to take the snake," she said.
When the snake becomes available for adoption, a local herpetologist will care for it and use it as an educational tool for area students.