President Biden signs Earth Day order to protect America's oldest trees from wildfires
A new database of America's mature forests will include threats facing these trees, including climate and wildfires
SEATTLE – On Earth Day, President Joe Biden signed an executive order on Earth Day designed to reduce wildfire risks by protecting mature forests and creating the first database of old-growth forests on federal lands.
The president was in Seattle at Seward Park on Friday to sign an executive order to address the threat of wildfires caused by climate change through forest management.
OREGON FOREST RESTORATION EFFORTS AIM TO MAKE AREAS MORE RESILIENT TO SURVIVING FIRES
Funding for these initiatives will come from the Bipartisan Infrastructure Law providing $8 billion for forest and land management. The FY 2022 Omnibus spending bill provides $5.7 billion for wildland fire management and research.
You can watch Biden's Earth Day remarks below:
According to the White House, the order will protect mature and old-growth forests on federal lands, combat global deforestation and use nature-based solutions to make forests wildfire resilient.
The Department of Interior and the U.S. Department of Agriculture will conduct the first inventory of mature and old-growth forests on federal lands, which will be made public in 2023. The new database will include threats facing these ancient forests, including climate and wildfires.
7 AMAZING REASONS TO VISIT YOSEMITE NATIONAL PARK
The Associated Press reports the new order does not ban the logging of mature or old-growth trees.
Under the new order, the USDA, Department of Commerce and DOI will work with local, state and tribal governments to create economic opportunities in sustainable wood and forestry products while supporting healthy timber communities.
The Pacific Northwest is home to some of the nation's oldest trees and increasing wildfires and floods.
The world's largest Sitka spruce, at 91 feet tall, is in the Quinault Rain Forest near Lake Quinault, Washington.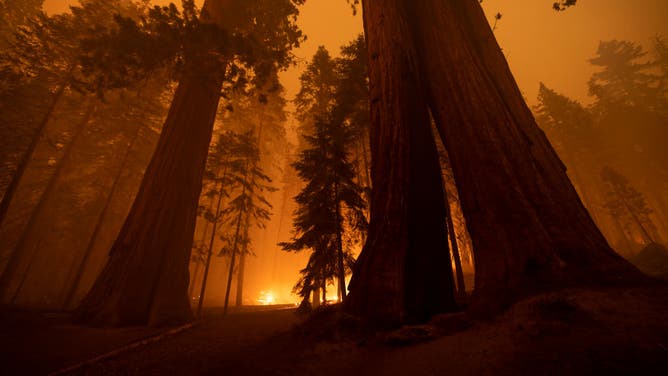 While there isn't a tally of all the nation's oldest trees, forest audits like the Sequoia Tree Inventory have mapped all sequoias across the Sierra Nevada.
According to the National Parks Service, after surviving for up to 3,000 years, 14% of ancient giant sequoias were killed across the Sierra Nevada during the Castle Fire in 2020.