Pete Davidson won't be going to space with Blue Origin-- for now
Sixth crew member to be announced soon; launch shifts to March 29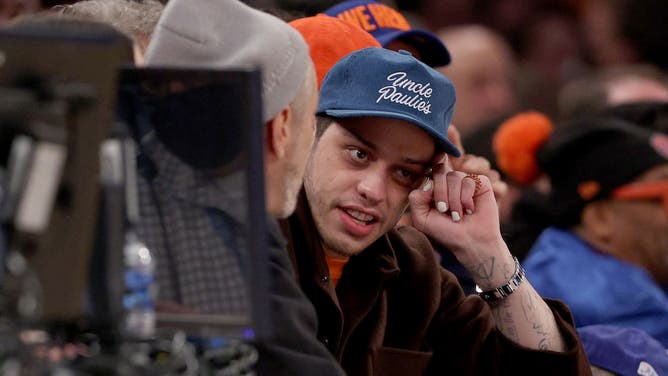 'Saturday Night Live' comedian Pete Davidson won't be reaching the edge of space with Blue Origin, at least not this month, the company announced.
Davidson was set to be among the six passengers onboard Blue Origin's next human spaceflight on March 23. Jeff Bezos' space company revealed late Thursday Davidson wouldn't be able to join this flight after the launch from West Texas was pushed to March 29.
Davidson's schedule didn't line up with the new launch date. It's unclear if he plans to fly on another launch in the future.
The New Shepard rocket will now launch on March 29 at 8:30 a.m. CT with the previously planned five crew members who purchased seats, and a sixth crew member will be revealed ahead of the liftoff, according to Blue Origin.
The New Shepard-20 (NS-20) mission includes husband and wife Sharon and Marc Hagle of Central Florida, Party America CEO and angel investor Marty Allen, University of North Carolina business professor Jim Kitchen and George Nield, the former associate administrator for the Federal Aviation Administration Office of Commercial Space Transportation.
Marc Hagle is the CEO of Tricor International, a property development company that owns more than 17.4 million square feet of real estate across the U.S. Sharon Hagle founded SpaceKids Global, a STEAM education nonprofit designed to inspire young girls. The couple were early investors with Blue Origin's competitor Virgin Galactic and even purchased seats to fly on Virgin's SpaceShipTwo but have not flown yet.
This will mark the fourth human spaceflight for the company since the first with its founder Bezos last July.