NASA releases UFO report, appoints unidentified object research director
The UAP study group recommended using weather radars, including the NEXRAD Doppler Radar Network, and NOAA's GOES satellites to distinguish "interesting objects from airborne clutter."
WASHINGTON – NASA has created a new position within the space agency to oversee research into unidentified anomalous phenomena (UAP) events seen in the night sky, also known as unidentified objects or UFOs.
The space agency revealed the new position in its initial report released Thursday based on findings from an interdependent science team gathered to determine how the space agency can analyze future UAP. While at first reluctant to name the person appointed, hours after the announcement, the space agency revealed Mark McInerney was the new director of UAP research. 
NASA commissioned a 16-person UAP independent study team in June 2022 to examine the UAP events in the sky that are not aircraft or natural phenomena. The study team did not seek to determine what caused the unidentified objects to be seen, but a way forward for NASA to study them in the future.
"The NASA independent study team did not find any evidence that UAP have an extraterrestrial origin, but we don't know what these UAP are," NASA Administrator Bill Nelson said.
The study team focused on a way to evaluate and study UAP using data, technology and other tools of science already available. On Thursday, the group and NASA released the findings, which offered NASA a road map for future handling of unidentified events.  
NASA defines UAP as "observations of events in the sky that cannot be identified as aircraft or known natural phenomena from a scientific perspective." According to the space agency, there is a limited amount of quality observations of these events, which makes it "impossible to draw firm scientific conclusions about their nature."
7 THINGS TO KNOW ABOUT THE NORTHERN LIGHTS
The space agency included images of weather and space weather phenomena such as sprites and the aurora lights in its report, but weather was not the cause of recent UAP events. However, the study group recommended using weather radars, including the NEXRAD Doppler Radar Network, and NOAA's GOES satellites, to distinguish "interesting objects from airborne clutter."
NASA asks public to treat new UAP research director with 'respect'
The negative perception surrounding reporting UAP is an obstacle to collecting data, the panelists said. NASA's involvement may help reduce the stigma associated with unidentified object reporting, according to the 36-page report.
Among the team's goals was to "shift the conversation from sensationalism to science," Nelson said.
THESE ARE THE 5 CATEGORIES THAT MEASURE GEOMAGNETIC STORMS
Part of the conspiracy and obsession surrounding UAP is why NASA didn't initially announce who they have appointed as their new UAP research director.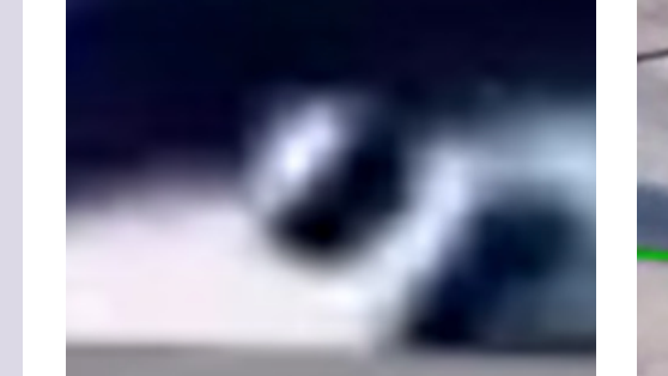 UAP independent study Chair David Spergel, president of the Simons Foundation, said during the nine months following the study team announcement, panel members saw some "very inappropriate behavior" and received harassment from people on social media. 
NASA's Science Mission Directorate assistant deputy associate administrator of research Dan Evans said some of the behavior toward panel members was "beyond the pale" and ranged from "simple trolling" to "actual threats."
"Given the interest, I'm sharing NASA selected Mark McInerney, director of UAP research," NASA Science Associate Administrator Nicky Fox wrote on X. "As we continue to digest the study team's report and findings, please treat him with respect in this pivotal role to help us better scientifically understand UAP."
McInerney was previously NASA's liaison to the Department of Defense for UAP activities. NASA said he has served in different positions at the space agency, NOAA and the National Hurricane Center throughout his 27-year government career.
"In the director role, he will centralize communications, resources, and data analytical capabilities to establish a robust database for the evaluation of future UAP," NASA said. "He also will leverage NASA's expertise in artificial intelligence, machine learning, and space-based observation tools to support and enhance the broader government initiative on UAP."
This comes after the Department of Defense established the All-Domain Anomaly Resolution Office (AARO) to examine similar events. NASA's UAP research director will serve as a liaison to the DOD office. 
NASA plans to make its findings on UAPs public in an effort to be transparent and avoid some of the conspiracy surrounding these events.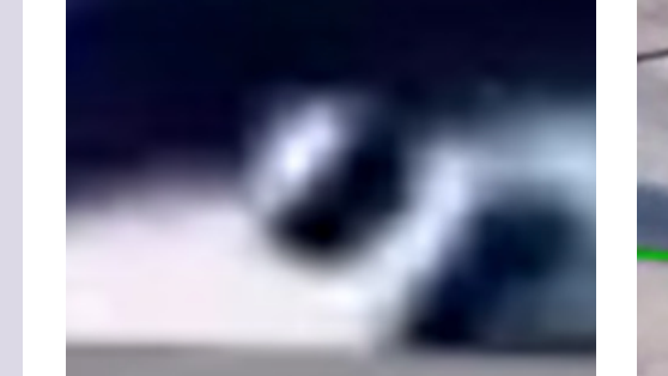 The independent UAP report was released the day after self-proclaimed "ufologist" Jaime Maussan brought two "nonhuman" corpses into a Congressional hearing in Mexico and claimed they were aliens. 
When asked about the events that unfolded in Mexico, Spergel said the Mexican government should make samples available for further study. 
"If you have something strange, make samples available to the world scientific community, and we'll see what's there," Spergel said. "That is one of the main goals of what we're trying to do here today is to move conjecture and conspiracy towards science and sanity."