NASA shifts Crew-3 astronaut launch to Halloween
Crew Dragon liftoff is now scheduled for 2:21 a.m. Oct. 31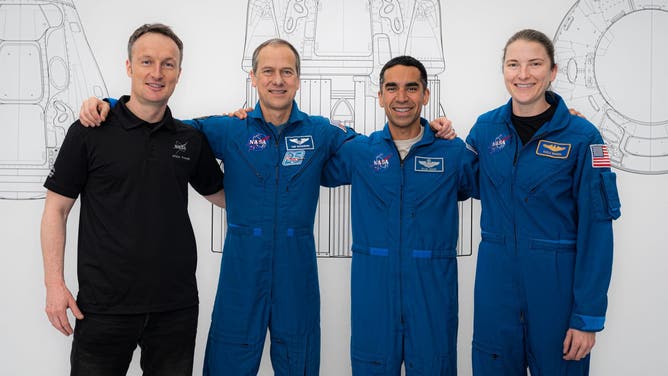 Four astronauts will head to space on Halloween morning after NASA and SpaceX announced the upcoming launch has been pushed by one day.
Initially planned for Oct. 31, NASA moved the Crew-3 launch up to the early hours of Oct. 30. A liftoff on Halloween must have been meant to be because NASA announced Tuesday it would happen on Oct. 31 at 2:21 a.m.
NASA said the decision to delay by 24 hours was to allow for additional spacecraft processing time. 
When it happens, NASA astronauts Raja Chari, Tom Marshburn, Kayla Barron, and European Space Agency astronaut Matthias Maurer will launch a brand new Crew Dragon spacecraft to the space station. 
The mission will be the first time in space for Chari, Barron and Maurer. 
Chari, commander of Crew-3, announced earlier this month that the astronauts named their spaceship Endurance.
The crew entered their official quarantine on Oct. 16 and will travel to Kennedy Space Center about a week before launch.
If the Oct. 31 launch scrubs, there is another opportunity on Nov. 1 at 1:10 a.m. ET