NASA mission bound for metallic asteroid Psyche delayed
NASA now targeting late September launch to asteroid Psyche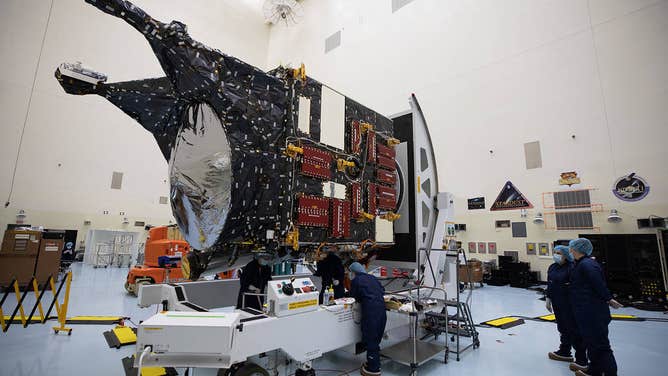 KENNEDY SPACE CENTER, Fla. – NASA's Psyche spacecraft destined to study the metallic asteroid of the same name will remain on Earth a little longer.
SpaceX was scheduled to launch the spacecraft on a Falcon Heavy rocket from Launch Complex 39A at Kennedy Space Center on Aug. 1. However, after the spacecraft arrived at KSC, a software issue was discovered during processing. 
"NASA's Psyche spacecraft is nearing the final stages of preparations for launch, and the mission team is working to confirm that all hardware and software systems are operating correctly," NASA said in a statement. "An issue is preventing confirmation that the software controlling the spacecraft is functioning as planned. The team is working to identify and correct the issue."
HOW TO WATCH FOX WEATHER ON TV
Teams are now targeting no earlier than Sept. 20 for launch. The delay was first reported by Spaceflightnow.com.
Psyche Principal Investigator Lindy Elkins-Tanton, with Arizona State University, responded to the delay in a tweet, saying it will help the team to "get it done right."
"Unlike in commercial production, there's only one Psyche spacecraft and much is specific to it, the challenges, the learnings, and the work, unique," Elkins-Tanton wrote.
NASA has funded a series of asteroid missions in recent years. A separate asteroid mission was launched in October to study the ancient Trojan asteroids, associated with Jupiter. However, Psyche will be the first mission to a metallic asteroid. Unlike most asteroids which are made of rock or ice, Psyche is an asteroid between Mars and Jupiter mostly made of nickel-iron.
NASA'S SPACECRAFT WILL RENDEZVOUS WITH RARE ASTEROID COMING CLOSE TO EARTH
Goals of the mission
Asteroids contain clues as to how the planets formed because they are leftovers from the solar system's creation. 
Scientists believe Psyche may contain leftovers from a rocky planet core. The spacecraft by the same name will study the metallic asteroid to determine how Earth's core and other terrestrial planets formed.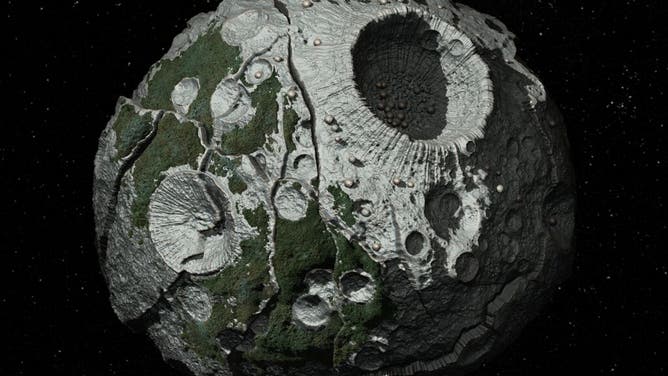 Psyche is considered a giant asteroid and takes about 4 hours to rotate. According to Arizona State University, which is leading the mission, Psyche is estimated to have a diameter of 140 miles, which is about the length of Massachusetts without Cape Cod.
8 PLANETARY SCIENCE MISSIONS THAT WILL CONTINUE EXPLORATION OF CELESTIAL BODIES
The mission was selected by NASA under the agency's Discovery program. The primary goals include determining if Psyche is a core, what age materials are on its surface and determining what processes formed Psyche. 
If Psyche launches this summer, it should arrive at the asteroid in January 2026.
First Falcon Heavy liftoff in years
When it happens, the launch will be the first Falcon Heavy liftoff in more than two years. 
CLICK HERE TO GET THE FOX WEATHER UPDATE PODCAST
This year, SpaceX has several Falcon Heavy rockets launching missions from Florida's Space Coast, including NASA's asteroid spacecraft.
SpaceX's heavy-lift rocket has three boosters that come back to land, two at Cape Canaveral and one at sea. The post-launch aerial ballet is usually followed by rumbling sonic booms as the boosters break the sound barrier.