NASA astronaut Frank Rubio, 2 cosmonauts launch on Russian spacecraft to ISS
A Russian Soyuz spacecraft launched Wednesday from the Baikonur Cosmodrome, sending one astronaut and two cosmonauts on a six-month mission to the space station. In a few weeks, three astronauts and a cosmonaut will launch to the ISS from Florida.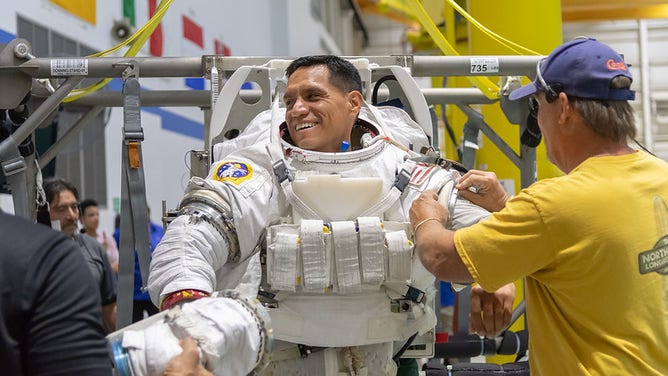 NASA astronaut Frank Rubio and two Roscosmos cosmonauts launched Wednesday from Kazakhstan to begin their six-month mission on the International Space Station.
The Russian Soyuz spacecraft launched at 9:54 a.m. EDT Wednesday (6:54 p.m. local time) from the Baikonur Cosmodrome.
This marked the first spaceflight for Rubio and cosmonaut Dmitri Petelin and the second for cosmonaut Sergey Prokopyev. 
According to his NASA biography, Rubio considers Miami, Florida, his hometown. As a doctor and Blackhawk pilot, Rubio served in the U.S. Army Airborne Special Forces before joining the 2017 NASA astronaut class.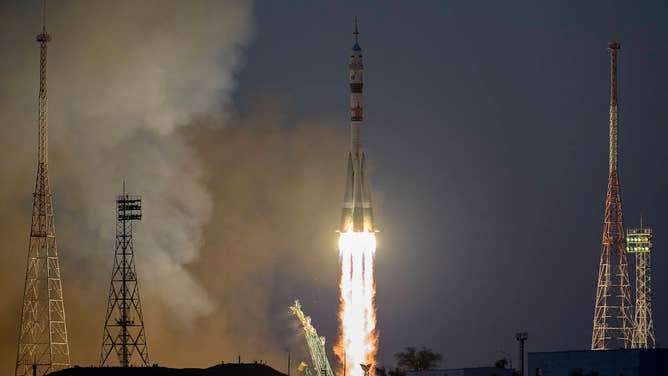 After a three-hour spaceflight, the crew will docked at the ISS around 1 p.m.
The three newcomers were welcomed to the space station by three cosmonauts, three NASA astronauts and one European Space Agency astronaut. 
At the same time as Rubio's launch Wednesday, NASA was conducting a fueling test of its mega moon rocket at Kennedy Space Center in Florida. The space agency hopes this test clears the way for a Sept. 27 launch attempt of the Space Launch System and uncrewed Orion spacecraft.
Next month, SpaceX will launch four more astronauts to the International Space Station, including the first Russian cosmonaut to fly with Elon Musk's company.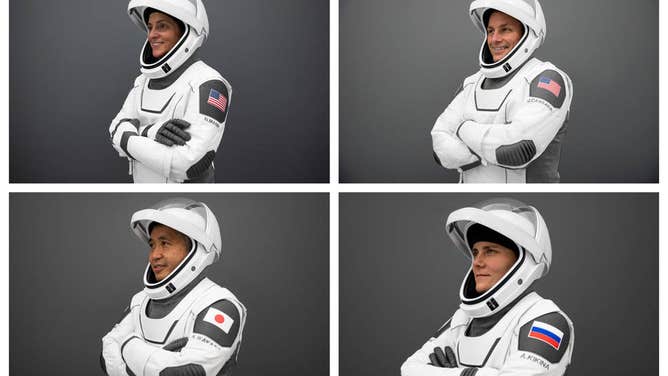 NASA astronauts Nicole Mann and Josh Cassada, Japanese Space Agency (JAXA) astronaut Koichi Wakata and Roscosmos cosmonaut Anna Kikina will soon travel to Florida before their liftoff.
The Crew-5 mission will mark the fifth operational crewed flight of NASA's Commercial Crew Program and the sixth for SpaceX carrying NASA astronauts to the ISS.
NASA and SpaceX are targeting 12:45 p.m. EDT on Oct. 3, to launch the astronauts on SpaceX's Dragon Endurance spacecraft atop the Falcon 9 rocket.
Since 2019 when SpaceX began launching astronauts for NASA, the U.S. space agency and Roscosmos continued negotiating to swap seats on a SpaceX Dragon and Russian Soyuz. 
After the end of the space shuttle program in 2011, until the first successful commercial crew launch, NASA purchased seats from Russia to shuttle American astronauts to and from the ISS.