This Alaskan town just saw its last sunset until August as summer solstice nears
The weeks of nonstop sunlight in Utqiagvik happen every year thanks to Earth's tilt of the Northern Hemisphere towards the sun during the spring and summer.
UTQIAGVIK, Alaska – It will be a "sunshine tsunami" for one northern Alaskan town for the next 83 days.
Friday marks the first day with 24-hour daylight in the annual period known to locals as Midnight Sun.
The sun rose Thursday at 2:12 a.m AKDT in Utqiagvik. It will next set at 2:06 a.m. AKDT on Aug. 2, according to the U.S. Naval Observatory. 
65 DAYS OF NIGHT: ALASKA TOWN WON'T SEE THE SUN UNTIL JANUARY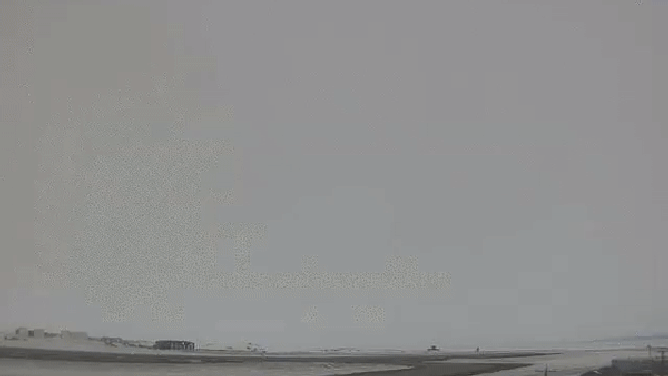 The nearly three-month period of 24/7 daylight happens in America's northernmost town, formerly known as Barrow, every year because of the Earth's tilt of the Northern Hemisphere toward the sun during the late spring and summer.
Ever since the sun rose from weeks of darkness in late January, the town has been gaining some 10 to 15 minutes of daylight per day. That equates to gaining more than an hour of sunshine every week.
Even with 24 hours of daylight, the approximately 5,000 residents in the Alaskan community located about 320 miles north of the Arctic Circle will still have to deal with cold temperatures. The National Weather Service in Fairbanks reports July is typically the warmest month for Utqiagvik. The average high only reaches a balmy 48 degrees and average lows are just above freezing at 36 degrees.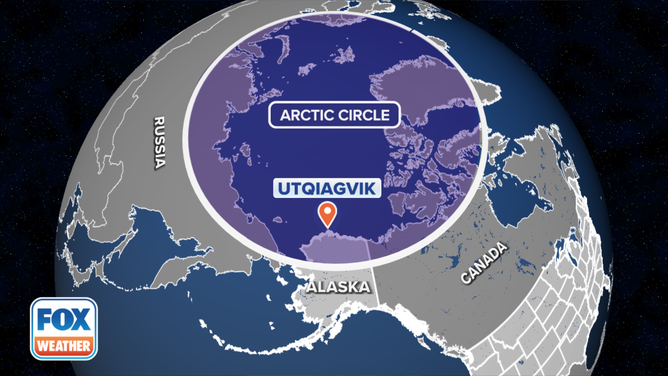 Despite the chilly summers, these temperatures are warm enough to melt the ice around the Arctic Circle and allow for cargo shipments by barge to reach America's Last Frontier.
The village government says even though the community has modernized, fishing, hunting and whaling are still staples in the community that is dominated by Iñupiat Alaskan Natives.
Meteorologists say because the Arctic Circle is now home to 24 hours of daylight, the visibility of the northern lights is virtually nonexistent because of the lack of darkness.
The area will quickly lose daylight during the late summer until mid-November when the sun will completely disappear until after the New Year.
The University of Alaska Fairbanks operates a webcam in Utqiagvik if you want to check out the land of the midnight sun.