Florida Python Challenge registration open for snake hunters
How would you like to hunt snakes in Florida and perhaps get paid tens of thousands of dollars to do so?
TALLAHASSEE, Fla. – Registration for the 2023 Florida Python Challenge is open, Gov. Ron DeSantis announced Friday.
This will be the 10th year that snake hunters can compete, and participants will be able to win more than $30,000 in prizes.
The competition is a win-win for the state since hunters will be removing the invasive Burmese pythons from the wild.
According to the Florida Fish and Wildlife Conservation Commission, Burmese pythons are not native to Florida and they negatively impact native wildlife.
"The Python Challenge allows folks to participate firsthand in Everglades restoration efforts, and I look forward to seeing this year's results," DeSantis said in a press release.
 WATCH: GATOR BODY SLAMS THEN DEVOURS PYTHON IN FLORIDA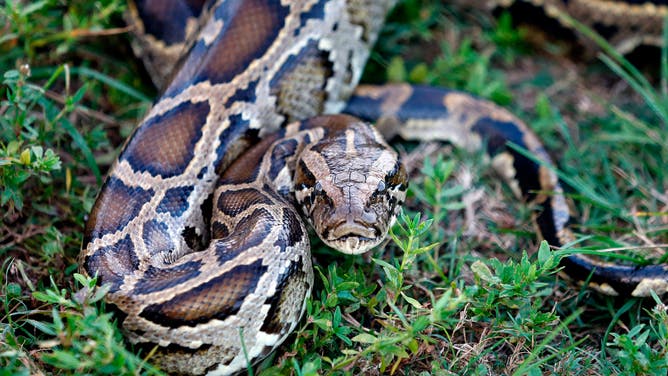 The competition is not just for professional snake hunters. But, participants are required to complete online training in order to compete in the 10-day competition, which runs from Aug. 4-13, 2023.
Last year's participants removed 231 invasive Burmese pythons from the Everglades, doubling those removed in 2020. 
Floridians have not been the only ones interested in the challenge. Almost 1,000 people from 32 states, Canada, and Latvia registered to compete in 2022.
The FWC encourages people to remove and humanely kill pythons from private lands whenever possible. Python removal is also available year round on 25 FWC managed lands. No permit or hunting license is required according to officials.
The Florida Wildlife Commission has more information on Burmese pythons. Meanwhile, you can go to flpythonchallenge.org to register for the 2023 Florida Python Challenge.