Nation's sole heavy icebreaker returns to US after 147-day Antarctic deployment
Polar Star spent 65 days in Antarctica, making it the longest Operation Deep Freeze deployment completed by a Coast Guard polar icebreaker in 18 years
ALAMEDA, Calif. — After spending nearly half a year at sea, the nation's only operational heavy icebreaker returned to the United States and entered dry dock Friday.
The 140-member crew of U.S. Coast Guard Cutter Polar Star completed a 147-day deployment in support of the U.S. Antarctic Program and national interests in Antarctica and the Southern Hemisphere.
The crew departed from their homeport in Seattle on Nov. 13, 2021, for the cutter's 25th Operation Deep Freeze deployment and traveled 24,300 nautical miles to Antarctica and back.
Polar Star spent 65 days in Antarctica, making it the longest Operation Deep Freeze deployment completed by a Coast Guard polar icebreaker in 18 years.
"I am so proud of this crew and their accomplishments," said Capt. William Woityra, commanding officer of the Polar Star. "They overcame constant challenges to complete the mission and set records along the way. They epitomize the values on the Antarctica Service Medal: courage, sacrifice, and devotion. I can think of no better team to lead future expeditions and new icebreakers as the Coast Guard invests in Polar Security Cutters."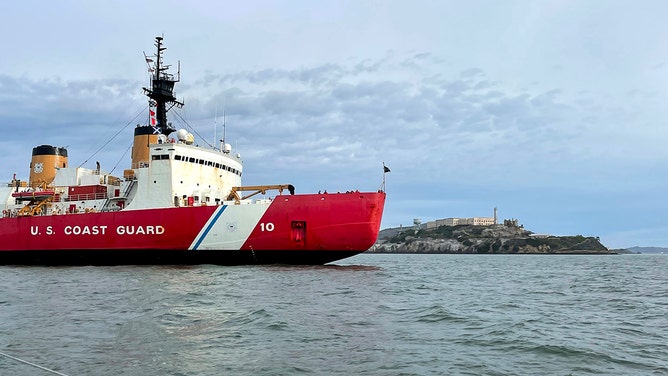 While in Antarctica, it traveled through more than 450 miles of pack ice and broke a 37-mile channel through seven-foot thick fast ice to McMurdo Station to allow the safe transit and offload of supply vessels Ocean Giant and Maersk Peary.
While in the Bay of Whales on Feb. 17, the vessel set a record for the furthest south any vessel has navigated. The cutter also surveyed 396 nautical miles of the ice shelf for future navigational use.
Polar Star returned to dry dock in Vallejo, California, to begin work on the second phase of a five-year, $75 million Service Life Extension Program. 
In its 66th year, Operation Deep Freeze has been an annual joint military service mission in support of the National Science Foundation, the lead agency for the United States Antarctic Program.