Crew-3 launch delayed again, Crew-2 astronauts could splashdown this weekend
The earliest launch opportunity for Crew-3 is now Nov. 8.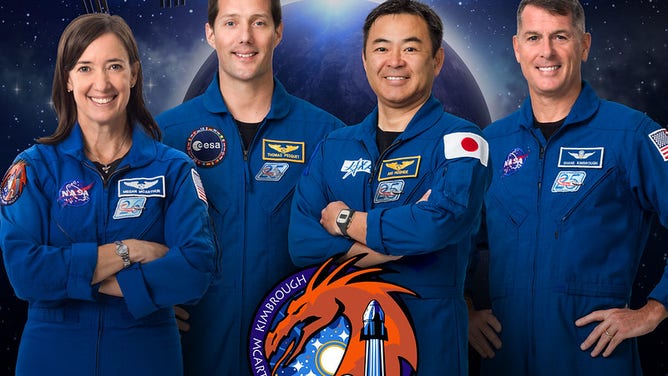 Four astronauts will soon return home from their six-month stay on the International Space Station, while the next crew to launch will have to wait a few more days for their journey to the orbiting laboratory.
NASA and SpaceX announced Thursday the Crew-3 launch slated for Saturday night would not happen due to weather. According to the 45th Weather Squadron, launch conditions were only 40% favorable for liftoff over the weekend. The earliest launch opportunity is Monday, Nov 8.
The agency said it would soon decide whether to shift its focus to bringing the Crew-2 astronauts back from space or launch the new astronaut crew.
NASA said it continues to review both the splashdown and launch to determine the likelihood of good weather for either event.
If the Crew-2 splashdown comes first, the earliest return opportunity is Sunday. The Dragon Endeavour spacecraft will undock at 1:05 p.m. ET from the space station and splashdown off either Florida coast.
NASA astronauts Shane Kimbrough and Megan McArthur, Japan Aerospace Exploration Agency astronaut Akihiko Hoshide , and European Space Agency astronaut Thomas Pesquet have been on station for more than 180 days. According to NASA, the Crew Dragon can stay on station for 210 with the possibility of an extension.
The Crew-2 Dragon unlocking depends on the weather, sea states, and other recovery conditions. There are seven locations around Florida where the capsule could splashdown.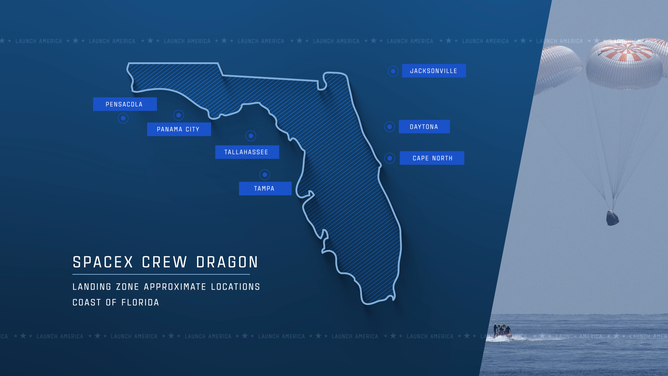 "These are dynamic and complex decisions that change day by day," NASA Commercial Crew Program manager Steve Stich said in a statement. "The weather in November can be especially challenging, so our goal is to move forward on the plan with the highest probability of mission assurance and crew safety." 
This is the third delay for the Crew-3 mission. Earlier this week, NASA said it was delaying an attempt due to one astronaut's "minor medical issue." The agency said it continues to monitor the issue and said it is expected to be resolved by launch. 
The first delay was due to poor weather along the ascent corridor as the SpaceX rocket launched.
When Crew-3 launches from Kennedy Space Center, NASA astronauts Raja Chari, Tom Marshburn, Kayla Barron, and European Space Agency astronaut Matthias Maurer will remain on the ISS until April 2022.