Running for clean water: A friendship that helped change the world
A Kansas City 13-year-old is using her ability to run half-marathons by raising nearly $200,000 to provide clean water to over 3,880 people throughout Africa
KANSAS CITY, Mo. – Addyson Moffitt believes she can change the world and that it's her mission in life to do it one step at a time.
The 13-year-old is using her ability to run half-marathons by raising nearly $200,000 to provide clean water to over 3,880 people throughout Africa.
But it's the friendship and life lessons she earned along the way that keep her on the path to achieving her goal.
At a very young age, the Kansas City, Missouri, teen started watching her father run and was constantly surrounded by the running community. At three, she ran her first 1-mile race in Grand Rapids, Michigan and 5Ks began shortly after that.
"I just love that I get to spend time with my dad because whenever we run, we make memories together," Addyson said.
For Bryan Moffitt, running with his daughter is a priceless time that he gets to cherish together, bonding over in-depth conversations through the years.
"It's very, very powerful and emotional for me to watch her go from that little girl at three to now 13 and the love of running that she has," he said.
The night before his wife was to run in the 2016 Kansas City Marathon, the Moffitt family attended a charity dinner for World Vision, a global Christian humanitarian organization helping more than 3.5 million children in nearly 100 countries. They also help raise funds to provide access to clean water for 3.4 million people.
Little did Addyson know at the time, but this would be the start of a friendship that would help change the world.
The motivation to fundraise
It's been nearly six years since Addyson first met Maurine Chelagat in Kansas City. The sponsored 9-year-old spoke about the challenges she faces in Africa as she walks to get dirty water for her family in the village of Chesim in the Bartabwa settlement of Baringo County in Kenya.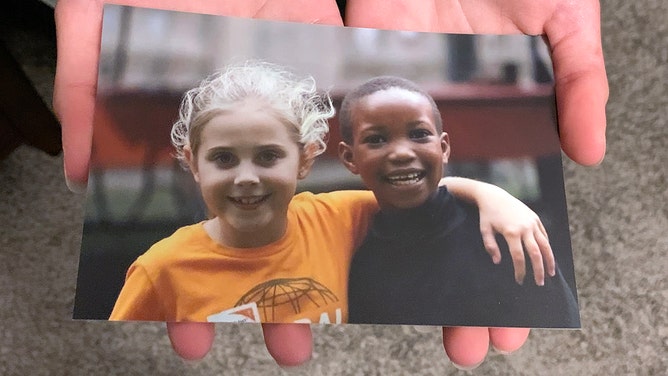 "That night, I found my purpose in life. It really just changed my life because I knew that this was what I was meant to do," Addyson said.
In 2020, global poverty increased for the first time in 20 years, and it's estimated that 771 million Africans – roughly 1 in 10 people – do not have access to a walkable, clean water source. In one day, women around the world lose 200 million hours a day fetching water.
Before Maurine's family got water from World Vision in her community, the now 15-year-old had to walk many miles, balancing her life from attending school and fetching water.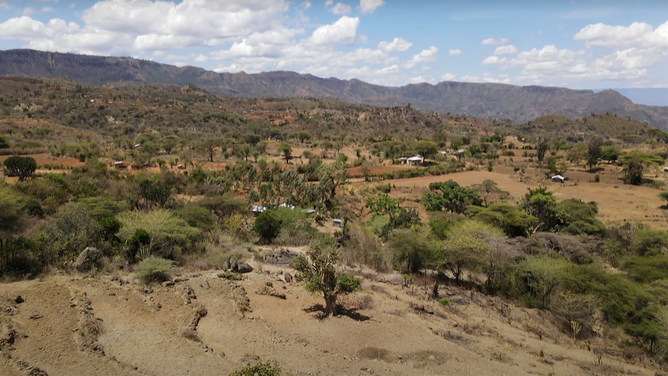 "When I was walking along the road, there were dangerous animals like snakes," Maurine said.
The water she was collecting was dirty, harboring diseases like cholera and bilharzia, an illness caused by parasitic worms. In 2014, 1,600 children died every day from diarrhea caused by contaminated water, poor sanitation and unsafe hygiene. That number has been cut in half through programs like World Vision.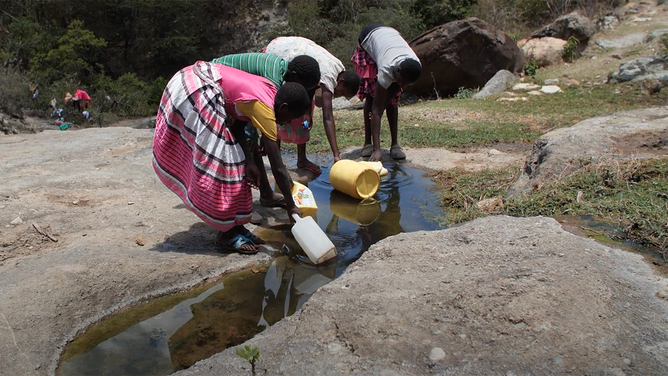 Clean water for Maurine has provided life, all in part of the money raised by Addyson.
"When we have now got a tap of water, I'm good at education, and I am going to school on time. My education has changed," she said. "When I grow up, I want to be a doctor."
Maurine can now shower at any time and uses the water to wash clothes and water vegetables.
"She now has the opportunity to all these things because of water," Addyson said.
The thought that kids were dying in Africa because they didn't have clean water was incomprehensible to Addyson and motivated her to start fundraising. And from that moment on, the life of these two young girls changed.
"I am happy to hear that Addyson is still running for water to help communities and children like me," she said.
Addyson started with a goal of $1,310 for the 13.1 miles she would run in the 2017 Kansas City half-marathon.
"And we hit that very quickly," she said.
What she raised was a little over $20,000 in the first year.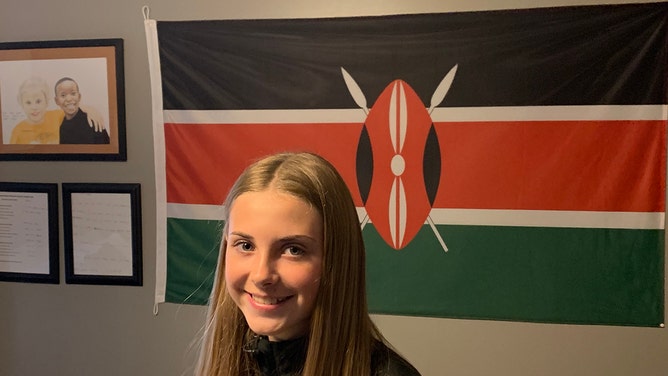 "I know so many kids whose lives are changed now, and I know that now they have life, and now they're happy," Addyson said. "They get to go to school now instead of walking to get dirty water, and it's just amazing because I know that so many kids now have life (now)."
Addyson has run four half-marathons while doing her fundraising.
"It's just how I live. For as long as I can remember, I've been running for more than myself. I've been running and raising money for the kids," she said.
'We have a front-row seat to the story'
Over the years, Addyson and Maurine have only seen each other in person less than a handful of times, but their connection and friendship have strengthened since they were introduced.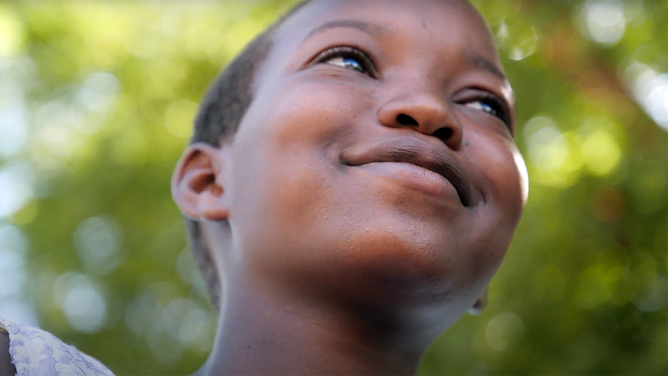 Every time Addyson laces up her shoes to run or raise money, she thinks about Maurine.
In turn, Maurine has taught Addyson about confidence – not only in herself but also in her fundraising and running.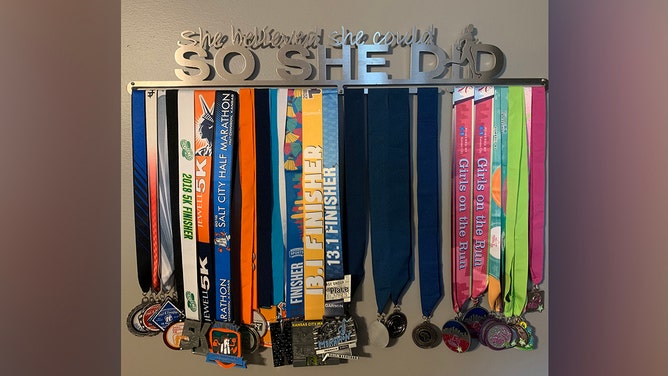 "Because I was so little, I didn't really understand how to believe in myself. Over the years, I've definitely grown in believing in myself and really just learning how to help people," she said.
And she has grown in her generosity, too. Her father still gets goosebumps as he listens to his daughter tell others how she found her purpose at such a young age.
"We have a front-row seat to the story, and that's what's so powerful," Addyson's father said.
Generations of families in Africa have been impacted by the now Kansas City middle school track and cross-country star who has aspirations to run in college.
"And I believe that generations are impacted here in our family because of her generosity because we've learned so much from her," Bryan Moffitt said.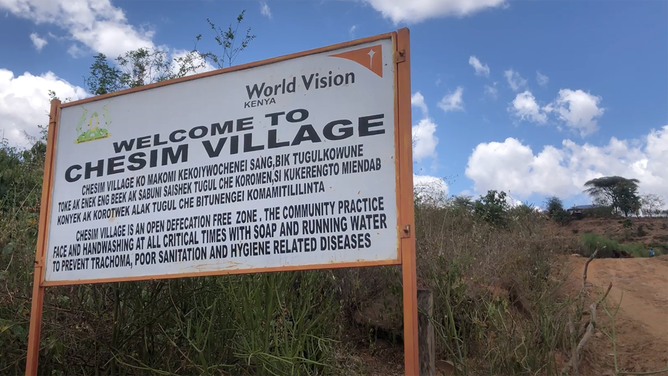 Next March, Addyson's father is running the Tokyo Marathon to continue his quest of running a marathon on each continent. Over the past 15 years, he has run a marathon in all 50 states.
The father-daughter duo now has a goal of raising $50,000, which will provide clean water to 1,000 more kids. Click here to learn more and donate.
"We always say we're a family on mission, and we do this together. We're constantly thinking about the kids in Africa and how can we tie our efforts into raising more money for the kids," Bryan Moffitt said.
Families like the Moffitts have taken action through Team World Vision to move their feet for the most vulnerable families on the planet. 
But there is no finish line in Addyson's journey because she wants to see every kid in the world have clean water. And every day, she is one step closer to that goal.