Blue Origin's $28 million auction winner reveals himself after 7 months
Justin Sun is the TRON blockchain founder and diplomat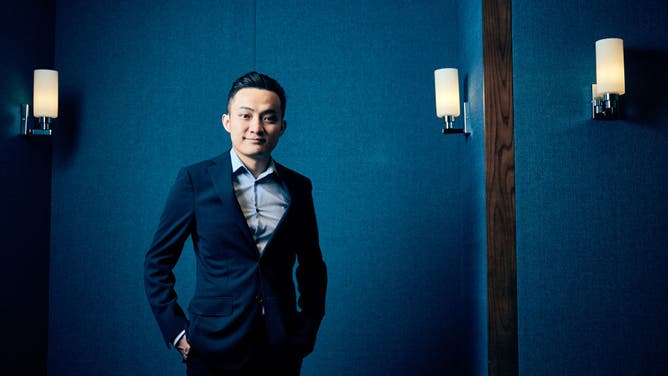 It's been the $28 million question since June. Who bid that much money on a 10-minute spaceflight with Blue Origin? The answer was finally revealed to be Justin Sun; a 31-year-old crypto entrepreneur turned diplomat.
Since July, Blue Origin has completed three human spaceflights, sending founder Jeff Bezos, celebrities and paying customers to the edge of space in the New Shepard rocket. However, none of those space tourists were the winners of the company's auction held earlier this year to be the first paying customer.
When the auction closed in June, the top bidder had paid out $28 million for the seat, but Blue Origin said the winner couldn't go on the first New Shepard human spaceflight "due to scheduling conflicts."
Blue Origin donated the auction money to its educational nonprofit Club for the Future. In turn, Club for the Future donated $19 million to 19 other nonprofits. Each of the 19 charities received $1 million.
After seven months, the Chinese businessman took to Twitter Wednesday to reveal that he was the winning bidder. In 2017, Sun founded TRON blockchain, the Peiwo app and, earlier this month, he became the World Trade Organization ambassador to the Caribbean nation of Grenada.
Sun told Bloomberg he has been living on the island since 2019 and plans to phase out his cryptocurrency projects to focus on being a diplomat.
This isn't Sun's first winning bid. In another auction for charity, Sun paid more than $4.5 million to have lunch with Warren Buffett.
"I was lucky enough to win the auction of Blue Origin's first launch!" Sun tweeted, adding he is launching a "Sea of Stars" campaign to bring five others with him on his spaceflight in New Shepard.
According to Blue Origin, Sun will "nominate five exceptional men and women to travel with him on his voyage." Those crew members will include a member of the TRON community, and others will be selected from the art, technology and space industries, according to a news release.
"With the rapid development of commercial aerospace, entering space may become a dream that every person can realize in his or her lifetime. We are entering the era of great spaceflight. This great journey requires more people to get involved," Sun said. "The initiative of Blue Origin to take more people to space to see Earth as our singular common home is extraordinary. Club for the Future offers a way to use that experience to inspire youth around the world to dream and act on their dreams of science, technology, and space exploration. I felt compelled to help further that vision through my bid."
Sun's New Shepard flight will happen sometime in 2022. Blue Origin said details on the nomination process and criteria would be announced in the coming months.
Sun plans to carry the Grenadian flag and a TRON flag on his $2.8-million-a-minute-spaceflight.