Astronauts name new SpaceX Dragon spacecraft 'Endurance' ahead of October launch
SpaceX adds another Crew Dragon to its astronaut spacecraft fleet; launch scheduled for Oct. 30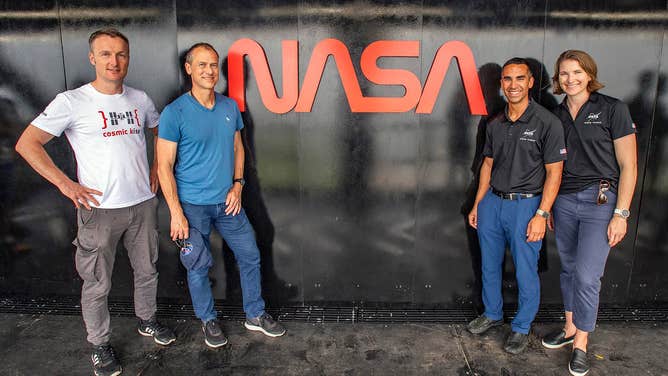 SpaceX will add another spacecraft to its fleet later this month to launch four astronauts to the International Space Station.
The private company has used two Crew Dragon ships to launch a total of three groups of astronauts and the first all-civilian mission in the past year. SpaceX will introduce a third on Oct. 30 when three NASA astronauts and a European Space Agency astronaut blast off from Kennedy Space Center in Florida on the Crew-3 mission. 
Liftoff is slated for 2:43 a.m. ET.
NASA astronauts Raja Chari, Tom Marshburn, Kayla Barron, and European Space Agency astronaut Matthias Maurer will launch on a brand new Crew Dragon spacecraft to the space station. 
Marshburn has two previous spaceflights, one on the space shuttle and another via the Russian Soyuz spacecraft. He said he's excited to add the third spacecraft to his experience as an astronaut.
"When you climb into quote-unquote your spaceship. No matter what, it seems very, very special. There's a lot of innovation in the Dragon, which we expected from our commercial partners anyway," he said. "It's a beautiful spacecraft."
The veteran astronaut told reporters he hopes to report how the Falcon 9 rocket launch compares to his previous launches. 
The mission will be the first time in space for Chari, Barron and Maurer. 
Both Barron and Chari are part of NASA's Artemis astronaut pool and could step foot on the moon in the next several years. The first Artemis test flight orbiting the moon --without crew-- is scheduled to happen in the coming months.
Barron said she hopes to use her space station experience and learn from veteran space flyers like Marshburn to prepare for the missions ahead.
"We're really starting to think about Artemis and how to prepare for it and I think for those of the rookies on this flight, we're really thinking about this as the best way to train for those future exploration missions to learn from the fantastic experience we have from operating the space station continuously for 20 years," Barron said. 
Chari, commander of Crew-3, announced last week that the astronauts named their spaceship Endurance.
"It's just a tribute to the tenacity of human spirit as we push humans and machines farther than we ever have, going both to stay in extended stays in low-Earth orbit, opening it up to private companies and private astronauts, and knowing that we'll continue our exploration to go even further," Chari said, explaining the name. 
He went on to say the name Endurance is also a nod to teams at SpaceX and NASA who have endured through the pandemic. 
It's tradition for the residents of the ISS to share food from their home countries. Maurer said he asked his fellow countrymen what German foods he should bring along. They choose several dishes, including a venison ragu and potato soup.
"I haven't tested it yet, but I'm pretty sure it will be very delicious and everyone is looking forward to it," he said. 
The astronauts will overlap with several groups of space tourists launching next year. Axiom Space has purchased flights from SpaceX to send paying customers to the ISS on short stays.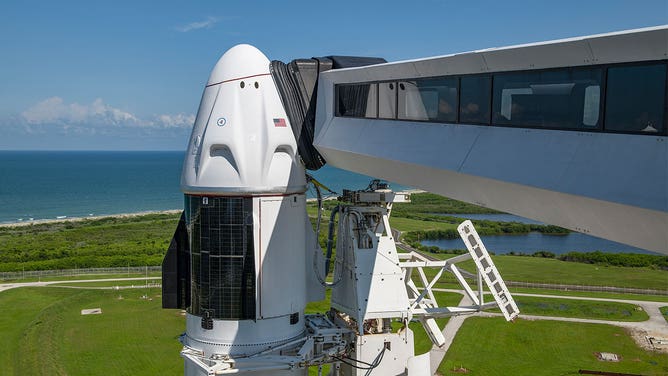 Chari said he and the other astronauts had met the Axiom-1 crew, undergoing training both at SpaceX and NASA's Johnson Space Center. 
"It's a great time in spaceflight," Chari said. "We've talked for a really long time at NASA, and I think as a nation and as a world, about the idea of making low-Earth orbit accessible and I think during our increment one of the coolest things we're going to do is see that happen with our own eyes and see a private mission come to the space station."
Space tourism is a new but rapidly growing industry. 
In August, SpaceX launched four civilians in Crew Dragon on a three-day orbit of Earth. SpaceX inked a deal with Axiom Space for at least four spaceflights through 2023 with paying customers. 
Companies including Blue Origin and Virgin Galactic are beginning to launch paying customers to the edge of space, a vastly different experience from going into orbit. Still, one that people are willing to spend millions of dollars to experience.
The Crew-3 astronauts will spend six months on the ISS, returning in spring 2022.
NASA and SpaceX are still targeting April 2022 for the next astronaut launch.