NFT Art auction at Art Basel will fund marine conservation program
Nonprofit partners with 21 artists to fund conservation pilot program in Costa Rica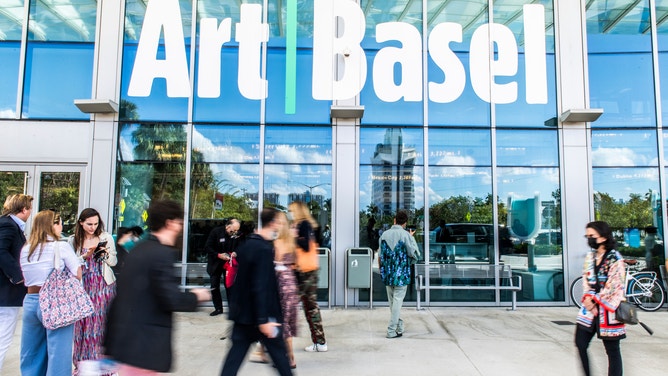 MIAMI BEACH– Art Basel Miami is fully embracing digital art this year, using holograms to display works and collaborating with OceanDrop to auction off NFTs with the proceeds going toward ocean conservation efforts.
Art Basel kicked off Thursday in Miami Beach for the first in-person show since 2019. 
Of all the works on display in Miami, some were not physically there but viewable by museum-quality holograms by PORTL Inc. Some digital pieces were part of an NFT art auction hosted by OceanDrop featuring works by 21 artists.
Non-fungible tokens, or NFT, can be any unique digital content, including music, art, code or even a signature uploaded online.
The proceeds of the OceanDrop auction will fund a pilot program in Cocos Island, Costa Rica, to expand the marine conservation area.
The organization plans to work with the Costa Rican government and national parks services to find innovative solutions for threats to marine life.
The NFT art pieces part of the auction were inspired by marine life, water and pollution.
"Ocean of Errors" by Taraveer Singh is a 3D illustration of "self-caused errors made by humanity, which is affecting marine and sea life."
Artist Postwook created an NFT art piece to reflect their love of the ocean called "Parallel Ecosystems."
Bids over $300,000 will also get a PORTL unit to display their NFTs as a hologram, according to OceanDrop.
Bidding opens Friday night on NFT marketplaces DoinGud and SuperRare.