Arctic report card warns about 'alarming' warming trends
Temperatures during the autumn of 2020 were the warmest reported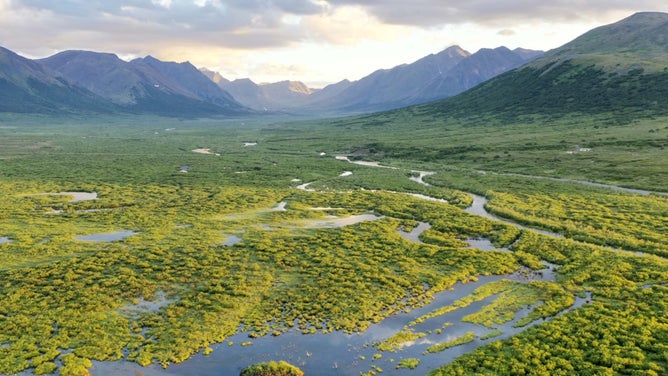 A once reliably-frozen region of the planet is now home to a growing habit for wildlife, temperatures above 100 degrees and increased boating, all of which experts warn is not promising for the future.
The National Oceanic and Atmospheric Administration released its 16th annual report card on Tuesday, which continued to shed light on the Arctic's uncertain prospects.
The report stated the average surface temperature from October 2020 through September 2021 was the 7th warmest on record.
The report was released on the same day that the World Meteorological Organization publicly confirmed that part of the Arctic Circle experienced temperatures over the century mark.
The WMO reported Verkhoyansk, Russia, reached 100.4 °F in June 2020.
"The trends are alarming and undeniable. We face a decisive moment. We must take action to confront the climate crisis," NOAA Administrator Rick Spinrad said in a statement.
Scientists believe temperatures in the Arctic are climbing twice as fast as the rest of the globe.
UN WEATHER AGENCY CONFIRMS ARCTIC HEAT RECORD IN SIBERIA 
In addition to the record temperatures, the report stated both snow cover and sea ice continued their downward trajectories.
Experts said the lack of ice and snow not only led to more habitats for animals to pop up but also cleared the way for ships to venture further into the tundra.
The report stated the full impacts of more humans venturing into the tundra is unknown, but there have been signs of an increase in garbage and boats adding to the stress levels of marine animals.
COP26 ENDS WITH 'DISAPPOINTING' COMPROMISE
"We all have a role to play in creating the best possible outcomes for the region, its residents and all the citizens of the globe who depend on the Arctic as a critical component of our Earth system," Twila Moon, an Arctic scientist at the National Snow and Ice Data Center, said.
NOAA's administrator blamed human-caused climate change as the trigger for the continuation of record-setting events.
The next report card on the state of the Arctic is expected to be released in December 2022.