Alan Shepard's daughter ready to blast off with Blue Origin carrying on his legacy
Blue Origin's rocket New Shepard named for first American in space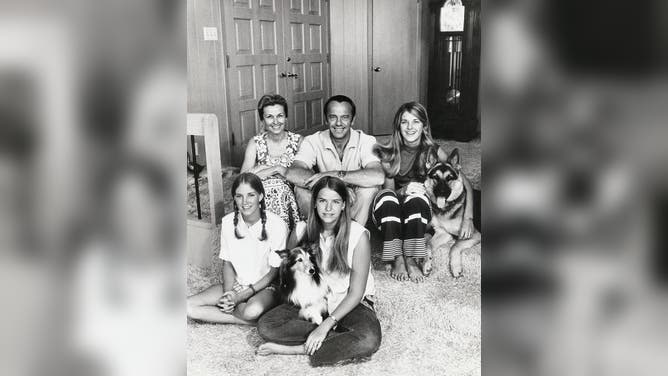 VAN HORN, Texas – More than 60 years after her father became the first American in space, Laura Shepard Churchley will launch with Blue Origin getting a glimpse into the vastness of space like her dad.
On May 5, 1961, 37-year-old Alan B. Shepard became the first American man in space, launching aboard Freedom 7 from Cape Canaveral Air Force Station.
Shepard's oldest daughter, Laura, was only 13 when her father made history. Now it's her turn.
"I believe he would say the same thing as my children, 'Go for it, Laura,'" she said.

Shepard would later walk on the moon in 1971. He also famously played golf on the lunar surface during the Apollo 14 mission.
Shepard Churcley explained in a Blue Origin video how her father told her when NASA had selected him to go to space and the word "astronaut" was foreign to her at the time.

Shepard Churchley said she is excited to be an "original Shepard" on the New Shepard rocket. She's most looking forward to seeing space close up through the large crew capsule windows. The Freedom 7 capsule of Shepard's historic flight had only a tiny window. Blue Origin boasts its crew capsule has "the largest windows to have flown to space."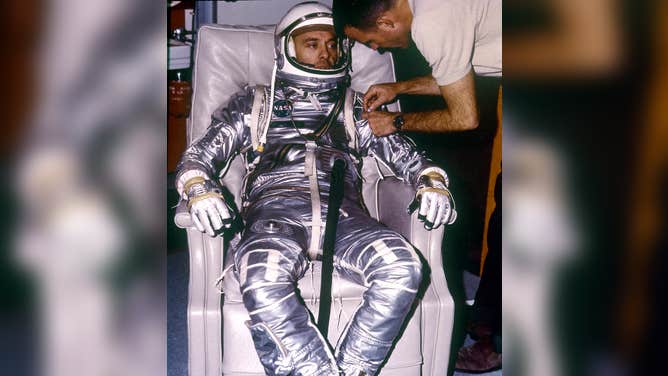 Alan Sheppard died in 1998, just a few years before U.S. commercial space companies would begin changing the landscape of space exploration. His legacy has lived on through his three daughters: Laura, Alice and Julie.
Laura and Julie attended Blue Origin's first human spaceflight earlier this year when Jeff Bezos, his brother, Mark; aviation pioneer Wally Funk, 82, and 18-year-old Oliver Daeman launched from Texas.
Shepard Churchley, now 74, has continued to play an active role in sharing her father's legacy. She is the chair of the Astronaut Scholarship Foundation, a scholarship for college students pursuing careers in STEM.
She will launch in the reusable New Shepard rocket from Van Horn, Texas Saturday, along with five others, marking the third human spaceflight for Blue Origin.
The other passengers include journalist and Super Bowl Champion Michael Strahan; father and child, Lane and Cameron Bass; engineer and investor Evan Dick; and Voyager Space CEO Dylan Taylor.

Ahead of the launch, Shepard Churchley spoke about her love of space that she shared with her father.

"Daddy used to take us out at night to look out at the stars," she recalled in a Blue Origin video.

In honor of Shepard, the phrase "light this candle" was printed on the Blue Origin crew access gantry. Shepard's daughter and the rest of the crew will walk under the words on their way to the spacecraft.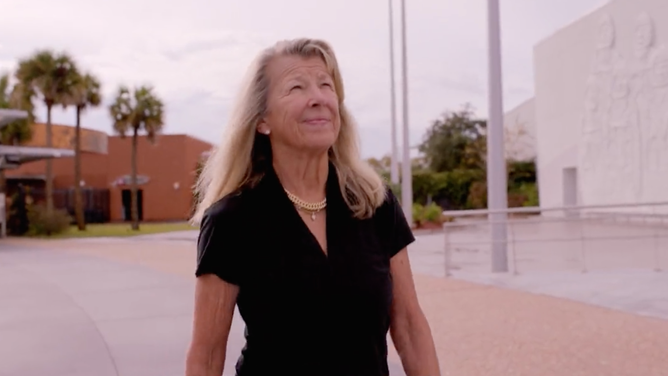 New Shepard's journey from launch to landing only takes about 10 minutes, about five minutes shy of Shepard's time in space in Freedom 7 in 1961.
Blue Origin is targeting Dec. 11 at 8:45 a.m. CT for liftoff from Texas. Due to forecasted winds near the launch site, the launch was pushed from Thursday to Saturday.
The New Shepard booster will land minutes after launch. The capsule will continue carrying its passengers about 66 miles above Earth, a few miles above the Karman Line, the internationally-recognized boundary of space. The capsule lands about 10 minutes after launch in the West Texas desert aided by parachutes.