'Take back the night sky': How a Colorado town has become a Dark-Sky Community
Reducing light pollution gave this small Colorado town international notoriety
WESTCLIFFE, Colo. – Westcliffe, Colorado, along with neighboring Silver Cliff, were the first communities in the Centennial State to be certified as an International Dark-Sky Community. 
"We are trying to take back the night sky," said Westcliffe's Dark-Sky Organization member Clint Smith. 
The community was only the second in the U.S. and ninth in the world to receive the designation in 2015.
The International Dark-Sky Association (IDA) awards certifications to communities around the world that reduce light pollution and enforce outdoor lighting ordinances. There are 23 U.S. and 11 international Dark-Sky Communities. 
To earn the distinction, the organization raised funds and replaced all the street and government building interior lighting in Westcliffe and Silver Cliff with lower light polluting fixtures. The lights are shielded, directed to the ground, and are rated 3,000 Kelvin (color temperature) which give off a soft yellow light.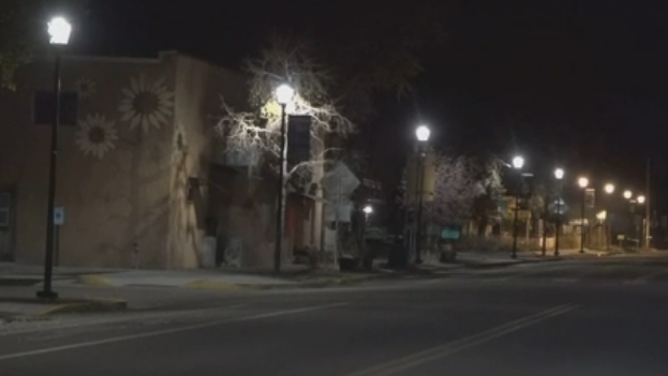 Every year the organization submits a report to the IDA detailing the community's efforts to reduce light pollution.
Local merchants said more visitors come every year to enjoy the night skies. Tourists stay at a Dark-Sky-themed hotel, buy Dark-Sky-inspired local jewelry and visit the Smokey Jack Observatory to take in the stars.