Back to reality: Arctic air invades the Northeast after a taste of spring
February's split personality goes from warm to cold, and after a nice mid-winter thaw, it's time for a reality check
What a difference a day makes.
After a day of record-breaking warmth in the Northeast, it's back to reality on Sunday as arctic air returns, plunging the region into the 20s and 30s.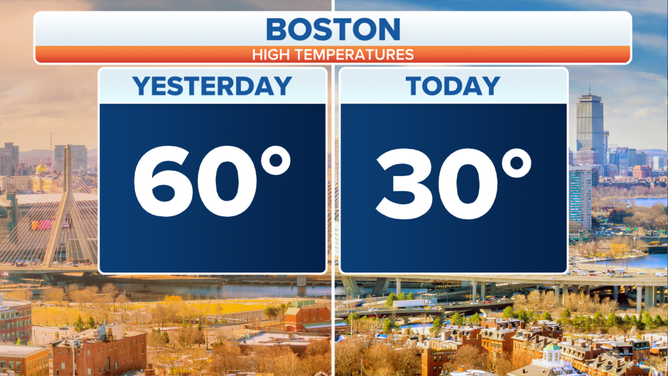 The Boston area enjoyed plenty of sunshine and temperatures around 60 degrees on Saturday, but significant changes occurred overnight with the arrival of a storm system that brought snow to the mid-Atlantic into the Northeast and New England.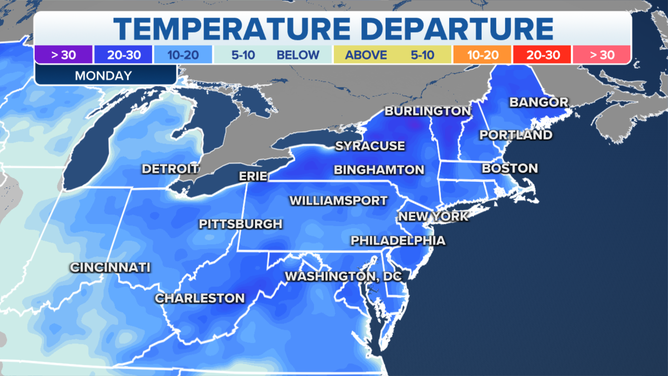 Temperatures on Sunday are at or slightly below average. But on Monday, it will be even colder in the region.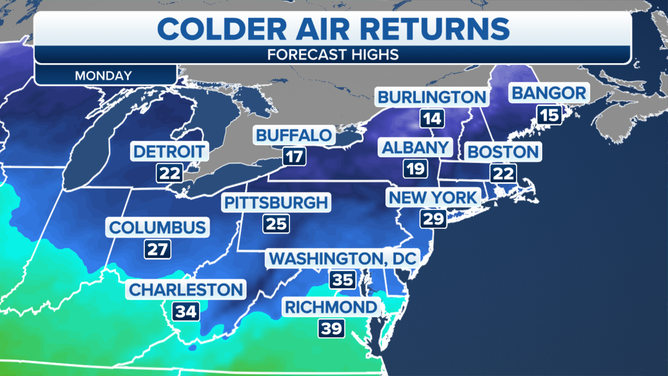 By Monday, temperatures will plunge into the teens in northern New England to the 20s in places like Boston, Providence, Rhode Island, and Hartford, Connecticut.
New York City will be slightly warmer,r but still below freezing at 29 degrees.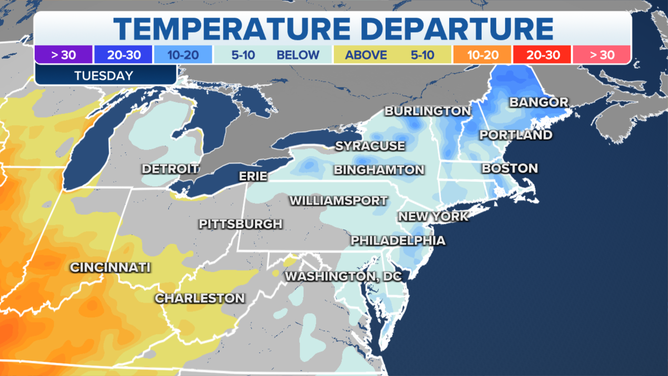 Mild air will begin to move into the area by the middle of the week, but Tuesday will be another cold day.
Temperatures will be 10-20 degrees below average in northern New England but near normal for this time of year in southern New England.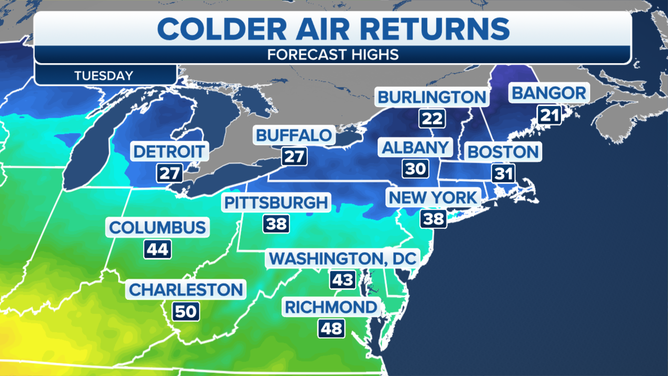 Bangor, Maine and Burlington, Vermont, will be in the low-20s, while Boston will hover around the freezing mark.
New York City will be near 40 degrees and heading south into the mid-Atlantic, will be will in the 40s.