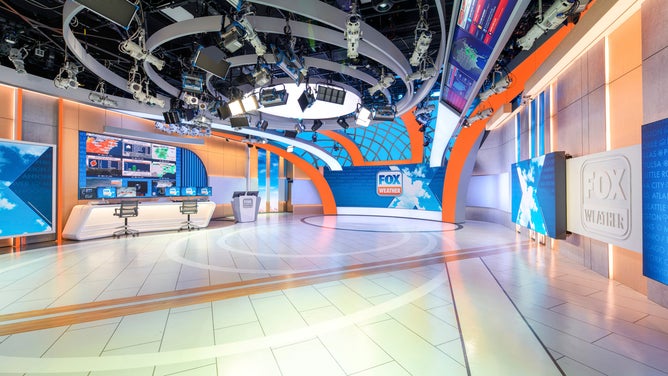 America's Weather Center is a brand-new, state-of-the-art studio space in New York City combining natural materials such as wood and stone with stunning architectural details to create a warm, modern and versatile space for storytelling.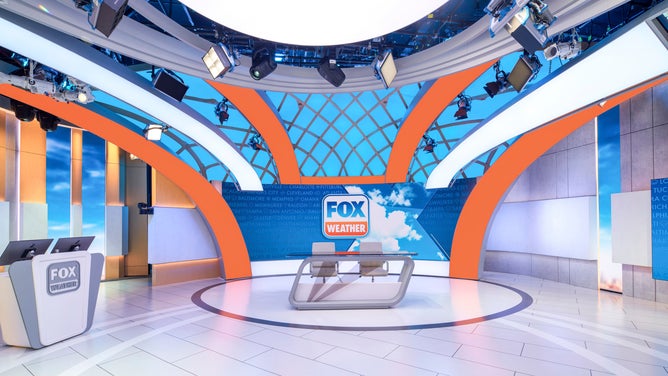 The main feature of America's Weather Center is the Sky Dome.  This area features a stunning architectural backdrop with large video walls and bold lighting, bringing a unique visual identity to FOX Weather.  The Sky Dome features a high-resolution LED media wall that displays different environments based on time of day, weather, and more.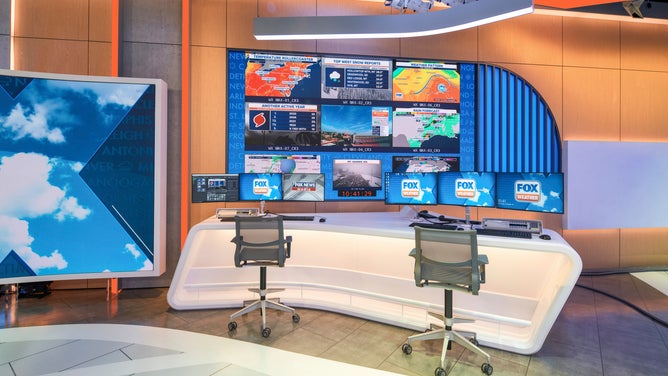 Another feature of America's Weather Center is Weather Command. FOX Weather Meteorologists can track storms and control all essential weather systems directly from the studio in this working, on-camera presentation area. Weather Command brings our forecast team alongside our on-camera Meteorologists as weather stories unfold.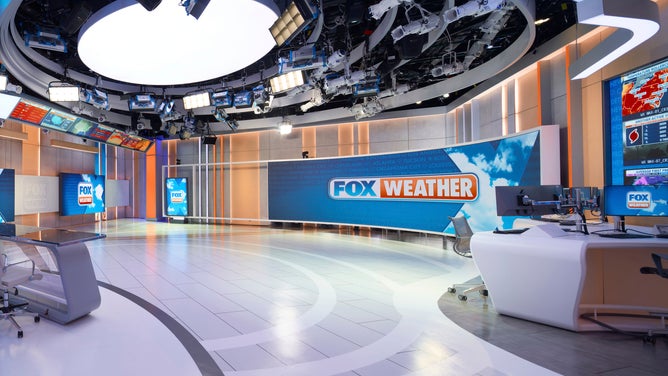 America's Weather Center also features a massive, 32-foot-long curved media wall allowing unlimited flexibility to visualize the weather.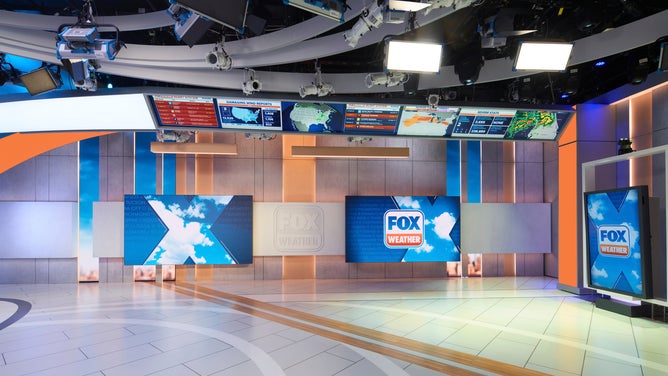 A separate 75-inch studio touch screen (on the left) lets Meteorologists showcase the power of the FOX Weather app, the same way viewers at home can use it.  Two 85-inch LED panels on a track can be used independently or as one large monitor as well.